Warehousing
Connect up warehouse services to transport or distribution with Distrilog Group and make our warehouses the powerhouse of your marketing strategy.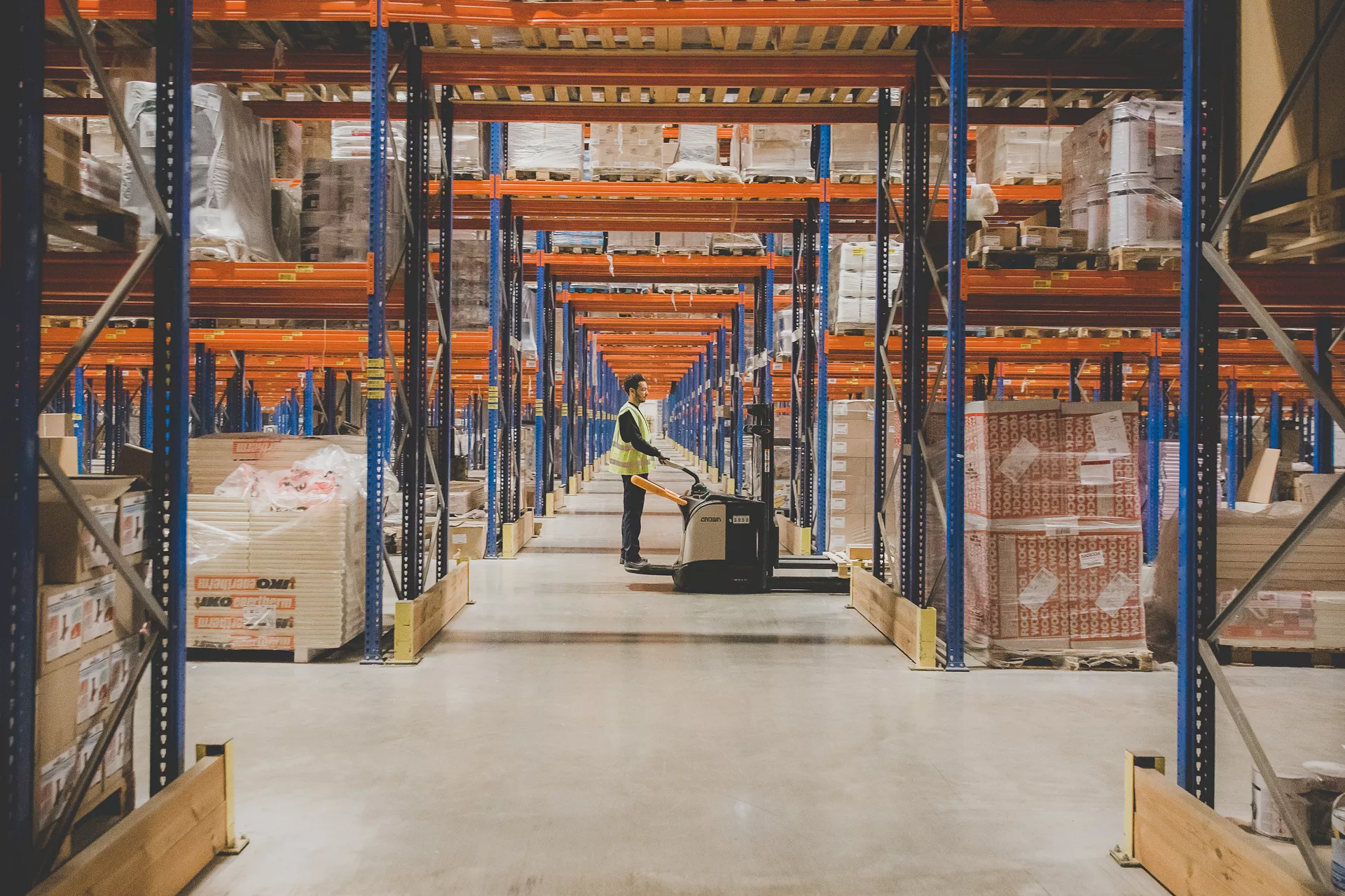 Services
Want your company to focus on your core business while responding quickly and accurately to the demands of your customers and market? At Distrilog Group, you can find the warehousing formula that best suits your company and your customers. It will ensure for the complete physical and administrative handling of the entry, storage, handling, and exit of your goods.
When our warehousing services are linked to transport or distribution at Distrilog Group, you enjoy all the benefits of working with a single logistics partner:
a single point of contact for all logistics processes;
speed of communication and implementation;
integrated digital monitoring of all goods from collection through stock to delivery;
the same quality standard in all parts of the logistics process;
no pick-up charges as your goods leave our own warehouse.
Packages, pallets, promotional materials, fragile products, or ADR goods… everything is stored, handled, and readied for outgoing transport with the greatest care. All of our staff is well trained, flexible, and committed to our customers' wishes. All facilities in the warehouses contain are modern. These are equipped with RF technology and are continuously connected to our Warehouse Management System.
Strategic locations
Distrilog Group Warehouses are situated at strategic logistical locations in the Ghent-Antwerp-Brussels triangle. You choose how these locations are used… as a public warehouse, dedicated warehouse, cross-dock platform, or vendor hub.
"
At Distrilog Group, you can find the warehousing formula that best suits your company and your customers.
In-house Value Added Logistics
Distrilog Group has various options for bringing your product to the market in optimal conditions. Our in-house co-packing activities are managed in collaboration with several customised companies. You run a standardised production thanks to our Value Added Logistics. You can adjust the basic references when the market requires it. Want to know more?
View some of our cases here
Contact our team for a collaboration or tailor-made solution
At Distrilog Group, we like to take into account the wishes and needs of the customer. This is why we are happy to help you find the best solution. Curious about the available options? You're welcome to contact us.