Order picking for e-commerce
As part of our e-commerce activities for Delhaize in Puurs, Distrilog Group uses carts equipped with the Pick To Light (PTL) system, which is used in combination with Voice Picking and a ring scanner.
Each PTL cart has 24 positions for standard crates. There is a display and a light above each position. Each crate is linked to a position on the cart via a scan.
Our employees are sent to the correct picking location in the warehouse via instructions they receive from the Voice Picking. At the same time, the location appears on the PTL cart display. Upon arrival at the location, the order picker scans the item with a ring scanner. If the scanned EAN code matches the known master data in the system, the picker will receive a specific pick order via the headphones.
As soon as the order has been given, the lights on the PTL cart go on and the order picker knows which crates to drop the goods into. The quantity to be picked also appears on the relevant display(s).
The warehouse clerk takes the goods from the picking location and places the correct number in the crates. They confirm this by pushing the light above the crate to switch it off. When all the lights are off, the order picker receives the next pick order. As a result, we can simultaneously prepare 24 crates (for different customers) in one picking round. A fine example of efficiency within e-commerce.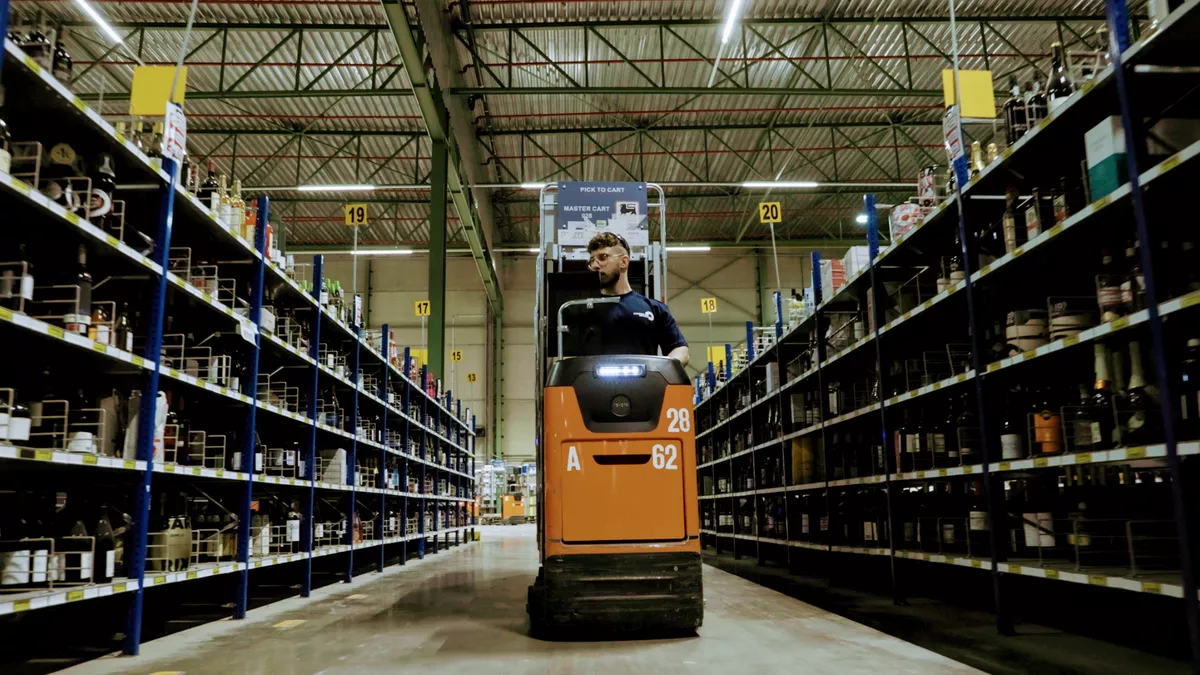 Contact our team for a collaboration or tailor-made solution
At Distrilog Group, we like to take into account the wishes and needs of the customer. This is why we are happy to help you find the best solution. Curious about the available options? You're welcome to contact us.