Retail
For many years, Distrilog has been a pioneering logistics partner in the retail sector. This means that retailers enjoy a very diverse range of services.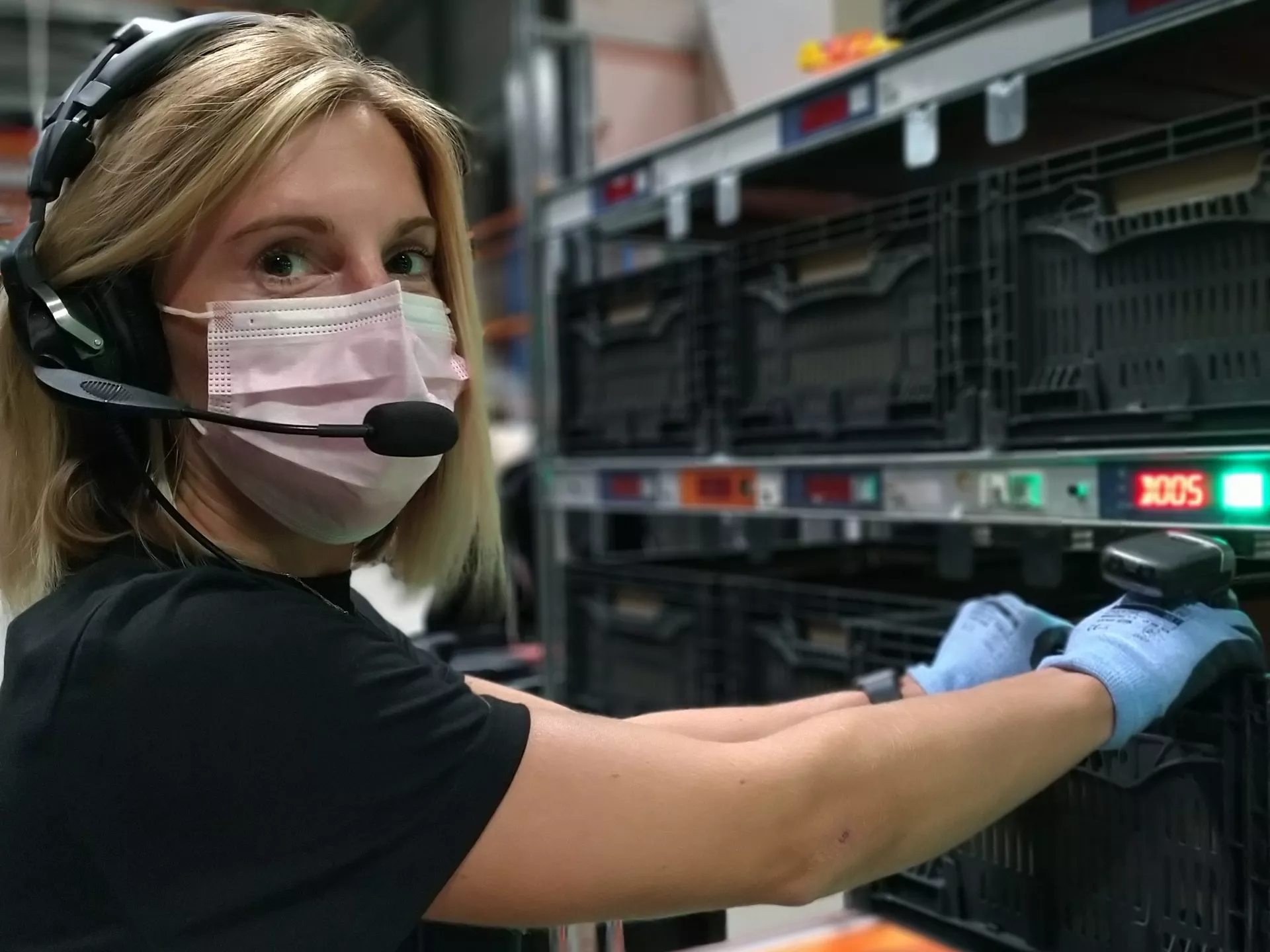 Specialist in three temperature zones
Over the years, Distrilog Group has specialised in the warehousing and distribution of Fast Moving Consumer Goods to retailers. This means that we are very familiar with all major retail chains. A good many of our customers bring dry food, frozen food, cleaning products, and other FMCG goods to market. Distrilog is the specialist for this market in terms of the three different temperature zones. We have fixed time slots for the logistics of supermarket chains when we deliver goods to them each day.
Services
We serve retail in a variety of ways, including:
dedicated transport lanes between different distribution centres or between DCs and suppliers,
daily for the non-food distribution centre, 120 truck deliveries, 16,000 references, order picking, and shipping for 800 retail outlets,
cross-docking hub and consignment stock for smaller suppliers on the inbound side and consolidated FTL deliveries on the outbound side,
cross-docking and pick-to-empty for fresh food with daily deliveries to 250 shops,
freezer storage and order picking for own shops and franchises with daily deliveries with own vehicles,
food e-commerce picking (an average of 700,000 picks per week).
Value Added Logistics
Moreover, Distrilog Group has various options for bringing your product to market in optimal conditions with the help of our co-packing department. A few of our options:
labelling & applying stickers;
packing and repackaging;
quality controls;
stock management;
assembling;
assembling displays.
View some of our cases here
Contact our team for a collaboration or tailor-made solution
At Distrilog Group, we like to take into account the wishes and needs of the customer. This is why we are happy to help you find the best solution. Curious about the available options? You're welcome to contact us.