Fast Moving Consumer Goods
Distrilog Group offers many solutions in warehousing, co-packing and the distribution of Fast Moving Consumer Goods to retailers.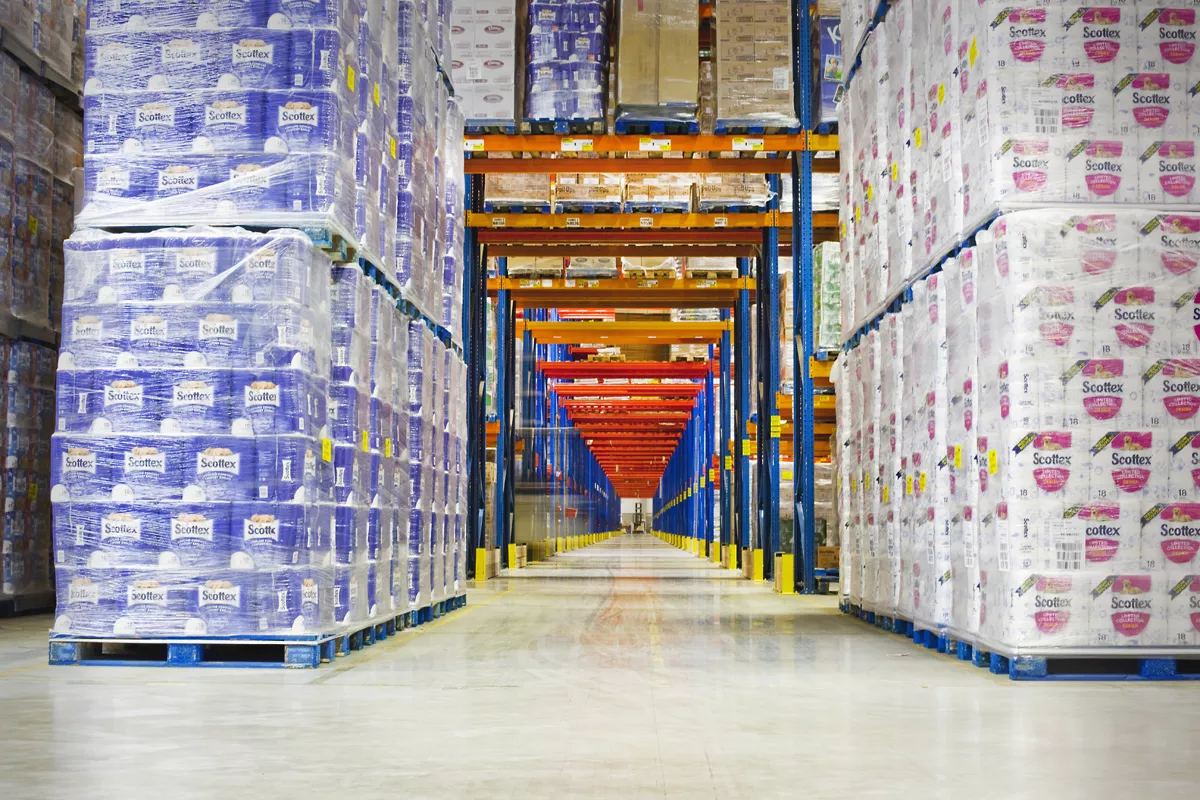 Consolidation of deliveries to retail
The majority of our activities are easily summarised: ensuring that what consumers buy in the supermarket arrives there in good time and in good condition from our depots. Behind this simple summary lies a whole chain of connected activities for our FMCG customers. A strategic advantage for Distrilog is that we handle items for these customers side by side, and can therefore combine their delivery to the supermarkets. This creates strong consolidation whereby we can group different deliveries.
This approach actually benefits everyone: the supermarket distribution centre, where 1 full lorry arrives instead of several small loads; the FMCG suppliers, who benefit from the cost efficiency of full lorries; and Distrilog, because we maximise the use of our truck capacity.
Service provision in temperature zones
Distrilog Group takes care of both storage and transport in the four different temperature zones. We offer the solution, whether it's ambient, conditioned, chilled or frozen storage and distribution.
A selection of the kinds of activities we perform for FMCG customers:
JIT shuttle service with our own vehicles between the factory and the Distrilog distribution centre;
flexible storage in state-of-the-art depots with all the relevant certificates and permits;
excise permit for the storage of alcohol, coffee and tea;
goods receipt, quality control and storage; full pallets, sorting mixed pallets, loose loaded containers; guaranteed track & trace of batch numbers and "Best before end" dates;
100% SSCC barcode track & trace throughout the time in the warehouse
large co-packing activities under the same roof as the goods' storage and managed on the same WMS; co-packing can range from simple labelling and "shrinking", to building and filling supermarket displays;
collecting customer orders, from case picking to full pallet picking;
e-commerce picking;
etc.
Other delivery addresses
Customers of our FMCG client are not always a supermarket (distribution centre), they are often smaller food stores in large cities, specialised stores (beauty products, hairdressers) or specific enterprises (such as dog breeders in remote and inaccessible locations). For certain customers we go a step further, for example delivering coffee to business departments and to hospitals, even to the extent of topping up the coffee machines while we're there.
View some of our cases here
Contact our team for a collaboration or tailor-made solution
At Distrilog Group, we like to take into account the wishes and needs of the customer. This is why we are happy to help you find the best solution. Curious about the available options? You're welcome to contact us.