On the road to the 1,000 km for Kom op tegen Kanker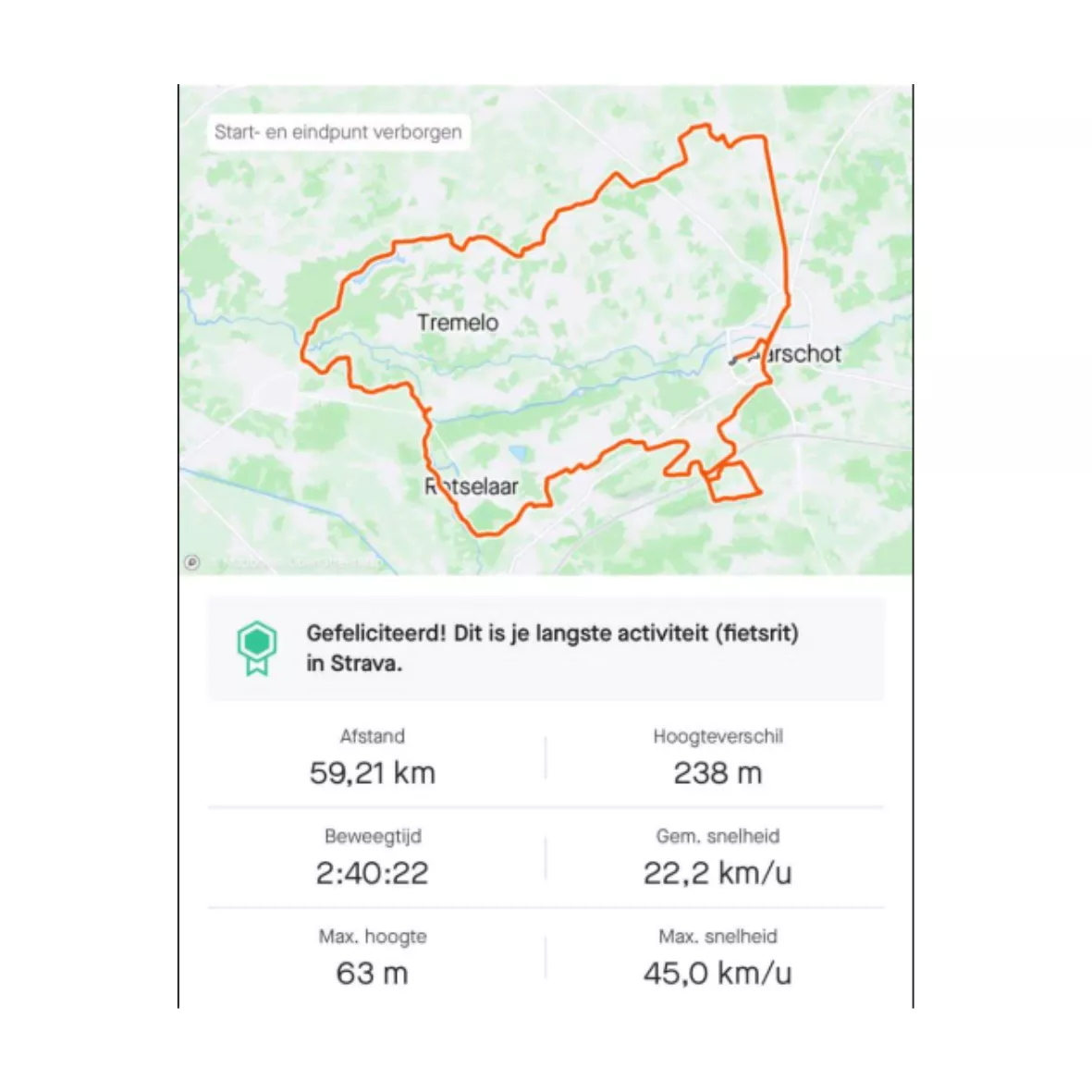 The first team training session
On a Saturday morning in late March, a delegation of our cycling team went on a team training session!
Where from? Our site in Aarschot. They started out at about 10 am for a 60 km ride. A stopping point was available in Werchter. They then took on the hilly zone to arrive back in Aarschot at about 1 pm.
Sadly, it was a rainy training session, but one that immediately put our cyclists to the test. But the atmosphere? It was absolutely the best!
A second team training ride is already scheduled for a Saturday morning in early May. This time, our Evergem site (in Ghent) was chosen as the base.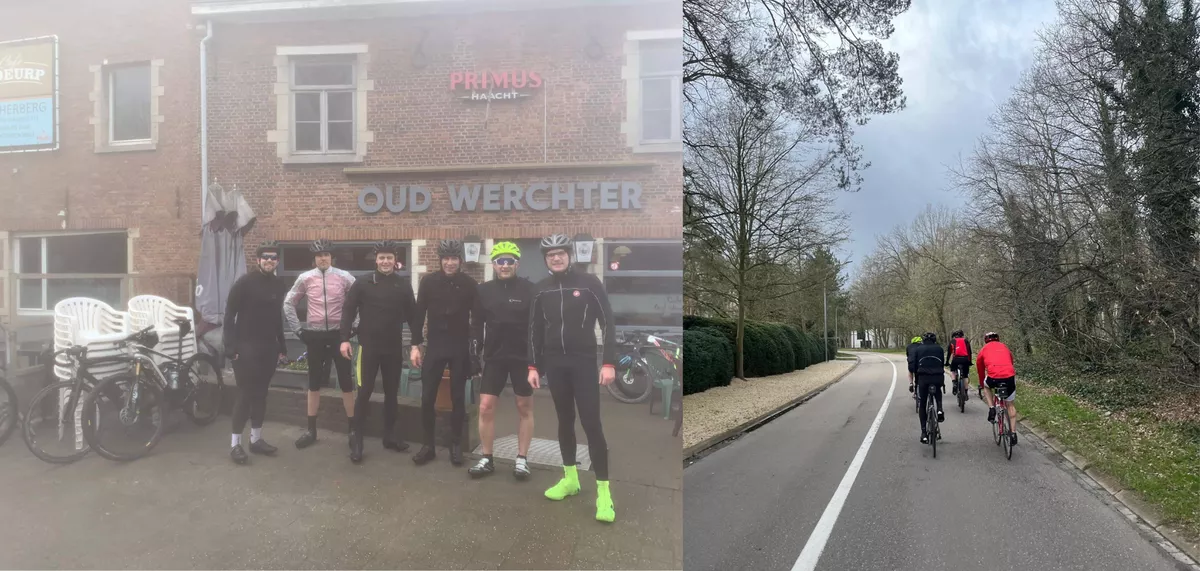 1,000 km route for Kom op tegen Kanker 2023
Curious about the routes and afternoon cities our cyclists will visit on Thursday 18, Friday 19, Saturday 20 and Sunday 21 May?
All info is available at https://www.de1000km.be/parcou...
Want to know who's taking which tour? We'll keep that a secret for now! Keep an eye on our media channels for more info.
Want to come along and give your support?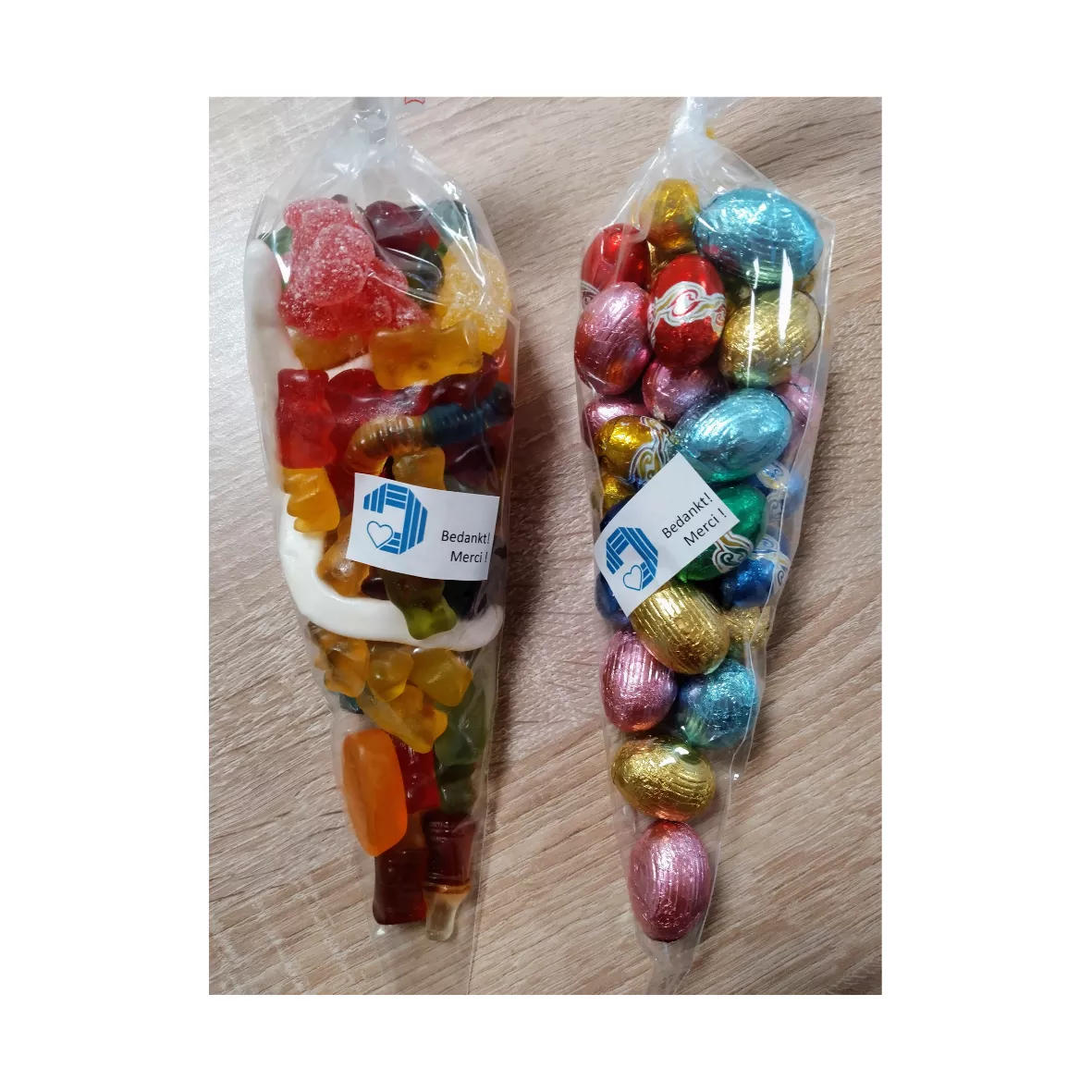 Fundraising for the Kom op tegen Kanker
This sporting challenge is all about charity. And that's why our cyclists have to raise a starting amount of 5,500 euros to benefit Kom op tegen Kanker.
The money raised will be used for research, healthcare projects, information, prevention and policy advocacy in the kom op tegen kanker.
To support the fundraising, the Distrilog Party Committee organised a sale of sweets and Easter eggs. The sale raised more than 1,600 euros!
Many thanks to all of you sweet tooths for your contributions!
Want to cheer on our cycling team too?
Make a donation – large or small – and help to ensure that they gather the starters' sum of 5,500 euros in time to participate.
You can make a donation easily by transferring your amount to the Kom op tegen Kanker account, number BE14 7331 9999 9983, and entering "GIFT" and the nine-digit code of our team, 170253715, in the reference section.
Or click here to go directly to the Distrilog team page:
Thank you for your support and encouragement!

Contact our team for a collaboration or tailor-made solution
At Distrilog Group, we like to take into account the wishes and needs of the customer. This is why we are happy to help you find the best solution. Curious about the available options? You're welcome to contact us.