Distrilog Group cycles for charity
08-03-2023
During Ascension weekend, from 18 to 21 May 2023, Kom op tegen Kanker is organising a new edition of the 1,000 km. The concept? Cycling a 250-kilometre loop from and to the host city of Mechelen in a platoon every day for four days. And participants don't just do that! The campaign raises money for research, healthcare projects, information, prevention, and policy advocacy in the fight against cancer.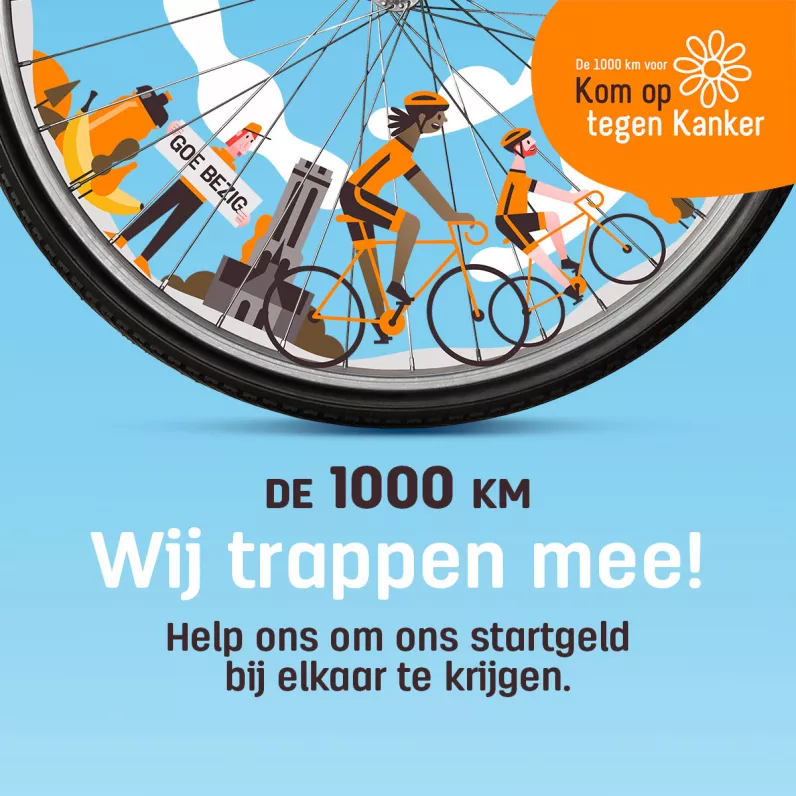 CEO Philip Salaerts, Commercial Director Marc Keymeulen, Site Managers Korneel Dhuys, Ruben Drijkoningen and Dagmar Callebert, Assistant Site Managers Michaël Croughs and Brent Van De Weyer, Business Development Managers Lieven Roose and Robert-Jan Van Spaendonck, HR Director Kurt De Ridder and Management Trainee Jo-Nathan Stuart have committed to train with us for this unique cycling event.
Keen to support them? Make a donation – large or small – and help to ensure that they gather the starters' sum of 5,500 euros in time to participate.
You can make a donation easily by transferring the desired amount to the Kom op tegen Kanker account, number BE14 7331 9999 9983, and entering "GIFT" and the nine-digit code of our team, 170253715, in the reference section.
Or click here and you will be immediately directed to the Distrilog team page.
Thank you for your support and encouragement!
Contact our team for a collaboration or tailor-made solution
At Distrilog Group, we like to take into account the wishes and needs of the customer. This is why we are happy to help you find the best solution. Curious about the available options? You're welcome to contact us.