Distrilog and our collaboration with educational institutions
08-08-2022
As well as collaborating with various colleges for apprenticeships and school projects, and running our Management Traineeship for recent graduates, Distrilog also focuses on other educational partnerships.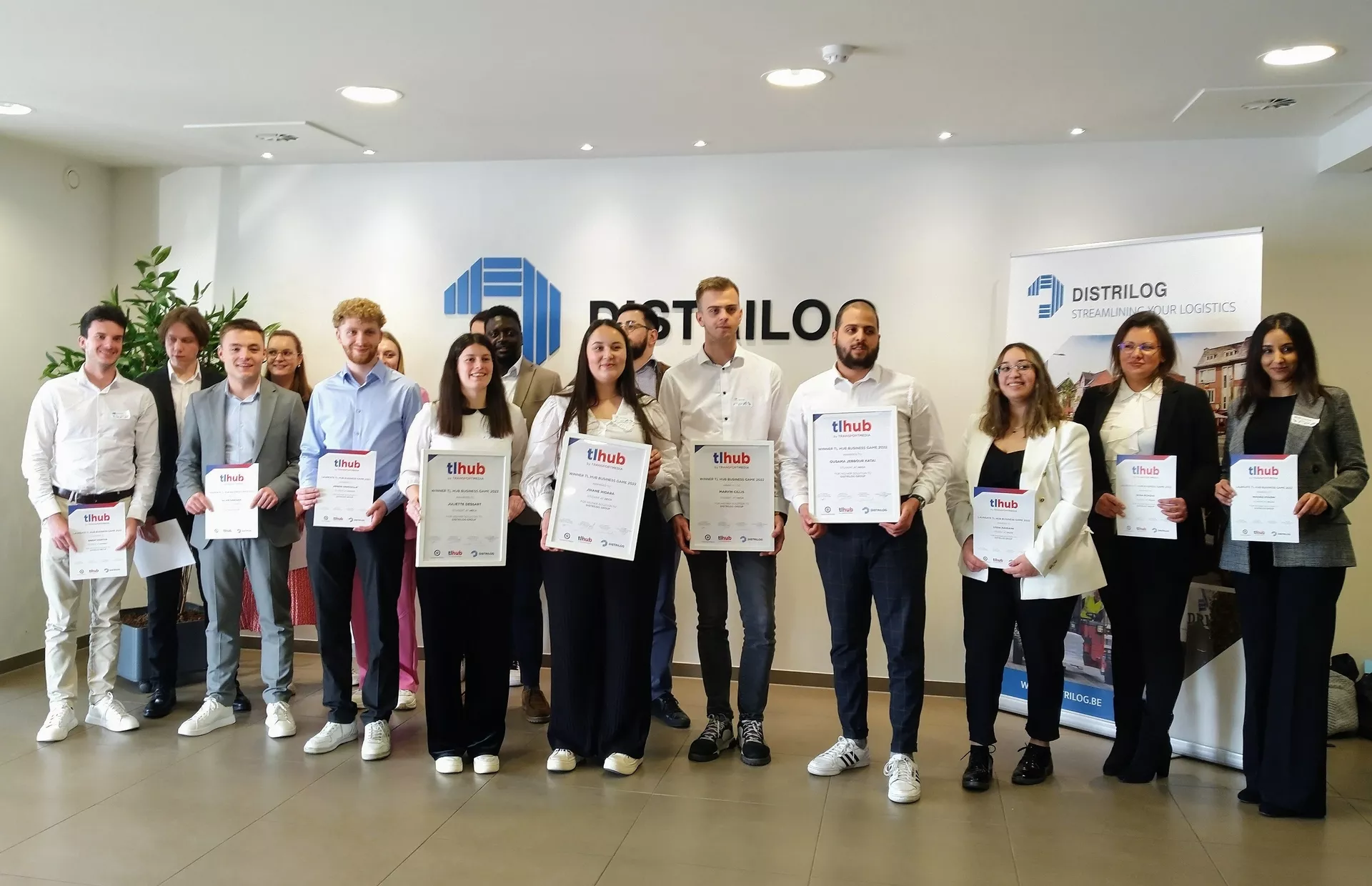 Having been disrupted by the corona virus, the seventh edition of the TL Hub Business Game finals – hosted by Distrilog – was finally held on Wednesday, 23 March 2022. A grand total of sixteen teams submitted their solutions for our case on optimising warehouse processes using new technologies. Four teams made it to the finals and were invited to Distrilog's headquarters in Willebroek. These were two teams from Hogeschool West-Vlaanderen (HOWEST), a delegation from Haute École de Louvain and Hainaut (HELHA), and another from Haute École Charlemagne (HECH).
The four teams each had 30 minutes to present their proposals and answer the jury's questions. After deliberation, the HECH team were unanimously voted the winners of this TL Hub Business Game. Roel Vanmaele, COO: "All four presentations were of a very high level. Our final decision was based on the quality and thoroughness of the research conducted by the HECH team."
After the awards ceremony, students and teachers were given the opportunity to discover Distrilog and the world of logistics and transport from the inside, with a tour of the warehouse, a drive in a lorry, an introduction to the rolling stock, and the chance to shadow one of our transport planners. A wonderful end to an inspiring day!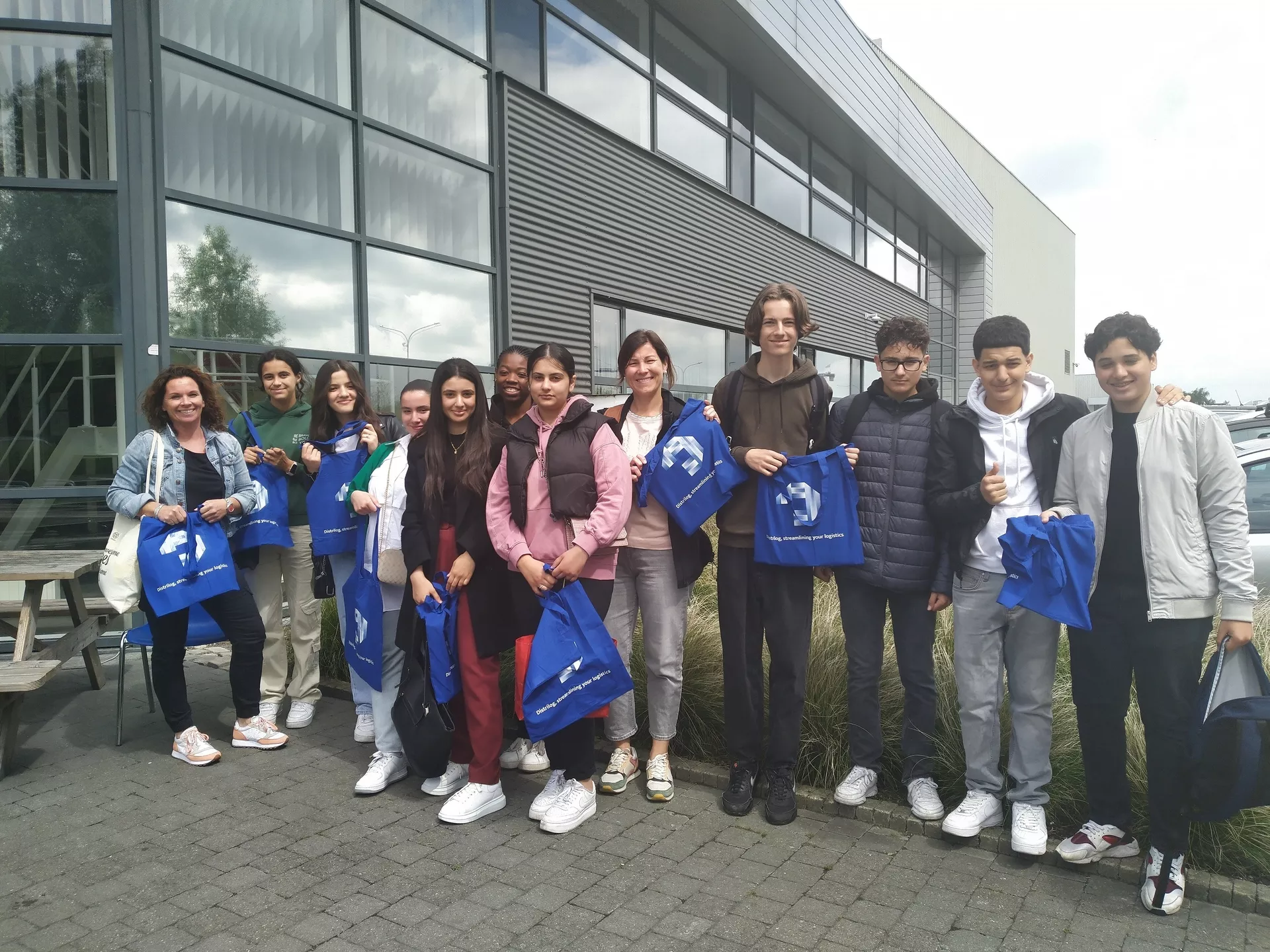 In addition to higher education, we also focus on collaborations with local secondary schools, which offer courses within the field of logistics. This year, for example, we have already hosted visits from various class groups from the Atheneum in Boom, Atheneum in Willebroek and Ursulinen in Mechelen. With an introduction to logistics, followed by a tour of our warehouses, we stimulate students to specialise or work in our dynamic sector.
"Our educational partnerships are very important to us, as they secure our intake of new employees and young potentials, and they keep our knowledge updated. After all, we learn a lot from education and vice versa", concludes Roel Vanmaele.
Contact our team for a collaboration or tailor-made solution
At Distrilog Group, we like to take into account the wishes and needs of the customer. This is why we are happy to help you find the best solution. Curious about the available options? You're welcome to contact us.