Strong women in the men's world of transport and logistics
22-02-2021
Transport and logistics… a real man's world? Melissa, Yannick, Ann, Belinda, and Nathalie are proud that they can stand up for themselves as women.
We make no distinction in the Distrilog Group between men and women. We like to start with a person's competences and their motivation for carrying out a particular job. Even when it comes to a typically male profession. "From my first job interview to right now, no one has ever looked at me funny or given me the feeling that I couldn't do my job. Of course, you have to fight prejudice when you get your CE driving licence, but that was an extra incentive for me!" said driver Yannick. Site manager Ann is also convinced that Distrilog is a woman-friendly company: "I haven't worked here long, but I'm even the site manager, and I see that women are also well represented in the different offices. In the Ghent warehouse, the ratio of women-to-men is quite small, which is logical given the ergonomically demanding work." Nathalie, our new HR director, is a woman we welcomed into the Breendonk office during the COVID-19 pandemic. "It's nice to work in a dynamic, operational environment like the one at Distrilog Group, where you must be flexible, have a connection with the work floor, and can see what you are working for. Working with people, the variety, the helicopter view, problem-solving, and developing a long-term vision… these things really fascinate me."
According to transport planner Melissa, being a woman in a predominantly male workplace might have its advantages: "I notice that my male colleagues are very tolerant. They are always ready to help when I need it. I'm not sure whether that's mostly due to my gender or my young age, but it does make it a nice environment to work in." Ann believes you mustn't take advantage of male colleagues' good will, though, "As a woman, you also have to be able to roll up your sleeves and not overuse your femininity. Showing your can-do spirit is really appreciated!" For team leader Belinda, it's important to just be yourself in any situation. "Of course, you can definitely make your presence known, stand tall, and let everyone know you aren't inferior to men." Belinda knows that women may like nice compliments, "Did you know that we're sometimes told by the guys that we as women are sometimes stronger than certain men?"
The women in our company are more than welcome. However, that doesn't mean that we can't laugh at the stereotypical division of roles between men and women in the workplace. "I really enjoy the typical man-woman jokes. Laughing and even joking back is how we keep the atmosphere perfect," said Melissa. And do these women like working at Distrilog Group? "If it's up to me, I'll keep working here until I retire. I know the ins and outs of the company and love my job! What more could you ask for?" concluded Yannick.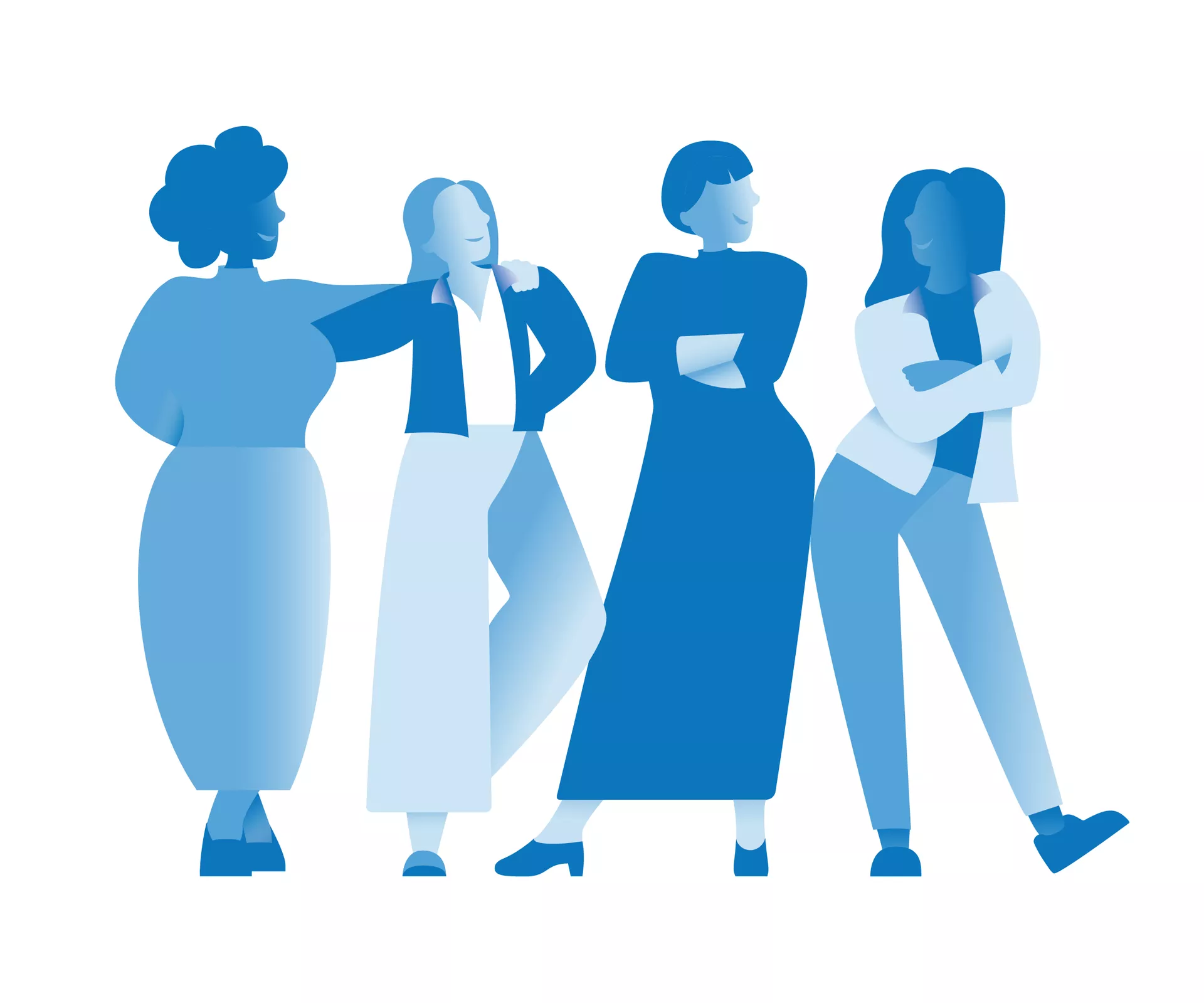 Melissa Van den Hende, 27 years old
Transport planner/Container planning (BDK)
Employed at Distrilog Group since April 2020
Yannick Wouters, 54 years old
Chauffeur CE + mentor driver (Olen)
Employed at Distrilog Group since 2013
Ann Buyl, 50 years old
Site manager (Ghent)
Employed at Distrilog Group since August 2020
Belinda D'Hondt, 51 years old
Night Team Leader (W17)
Employed at Distrilog Group since 2009
Nathalie Van Overloop, 48 years old
HR director (BDK)
Employed at Distrilog Group since April 2020
Contact our team for a collaboration or tailor-made solution
At Distrilog Group, we like to take into account the wishes and needs of the customer. This is why we are happy to help you find the best solution. Curious about the available options? You're welcome to contact us.