05-10-2021
The world of transport and logistics never stands still. Distrilog Group also continues to move and makes an additional investment in its rolling stock.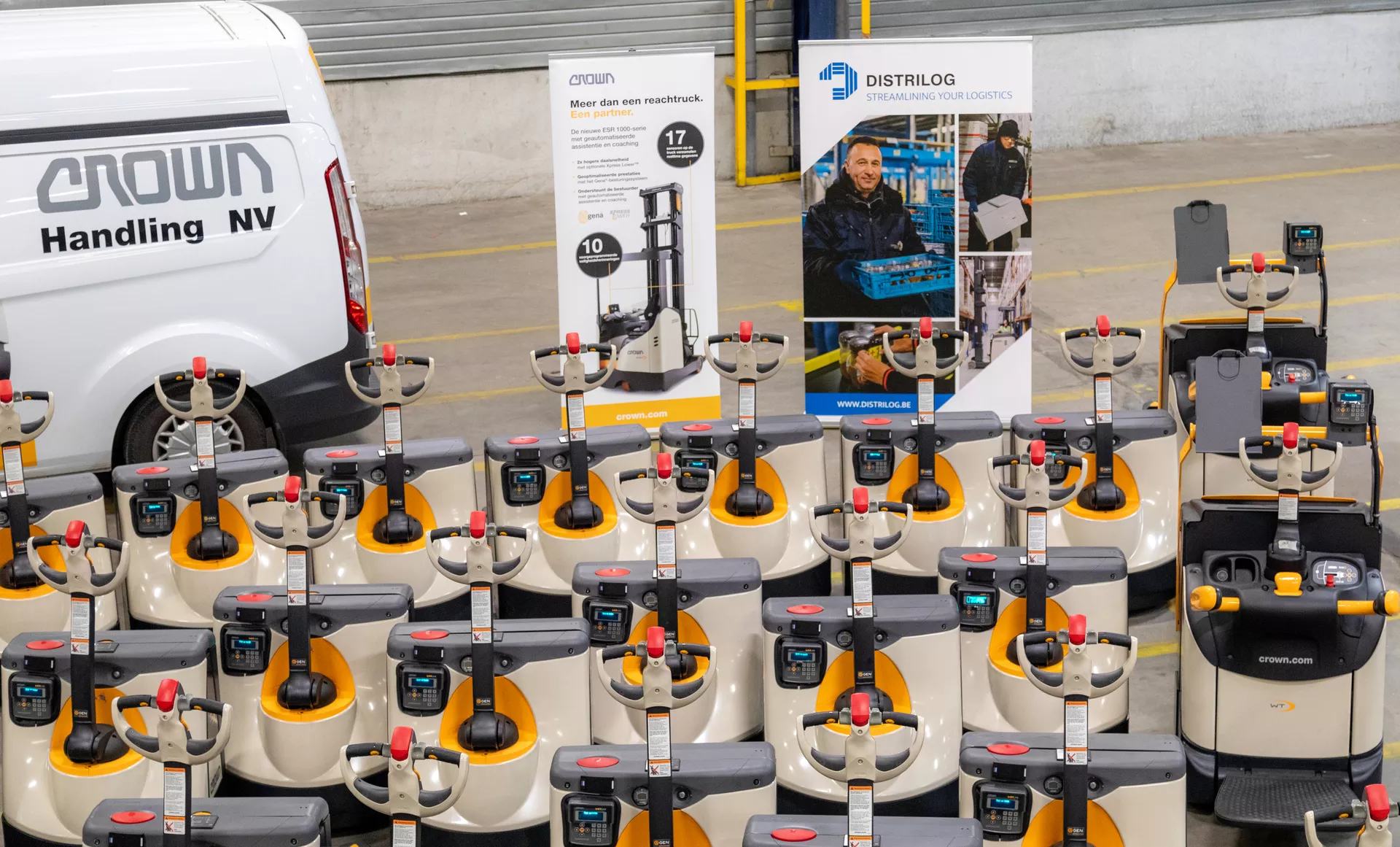 We already announced in June that the renewal of our rolling stock was not limited to just the 39 new vehicles from Toyota Material Handling. Distrilog also made an additional investment in 180 new Crown Handling NV devices. These are all equipped with the InfoLink system, a platform that helps improve the safety of our processes and staff.
In addition, the newly delivered reach trucks have accelerated forks for higher lowering speed and improved throughput.
Contact our team for a collaboration or tailor-made solution
At Distrilog Group, we like to take into account the wishes and needs of the customer. This is why we are happy to help you find the best solution. Curious about the available options? You're welcome to contact us.