21-04-2023
2022 was a year of big projects. These included the start-up of Mars and Neuhaus, the expansion of our operations for AB InBev and the opening of two new sites (Triton and Kontich). The year was also marked by a number of challenges, such as the rising cost of energy, fuel and wages, as well as the increasing shortages in the labour market.
2023, on the other hand, is dominated by the further expansion of our organisation and the optimisation of ongoing projects. We will also continue to invest in innovation and sustainability.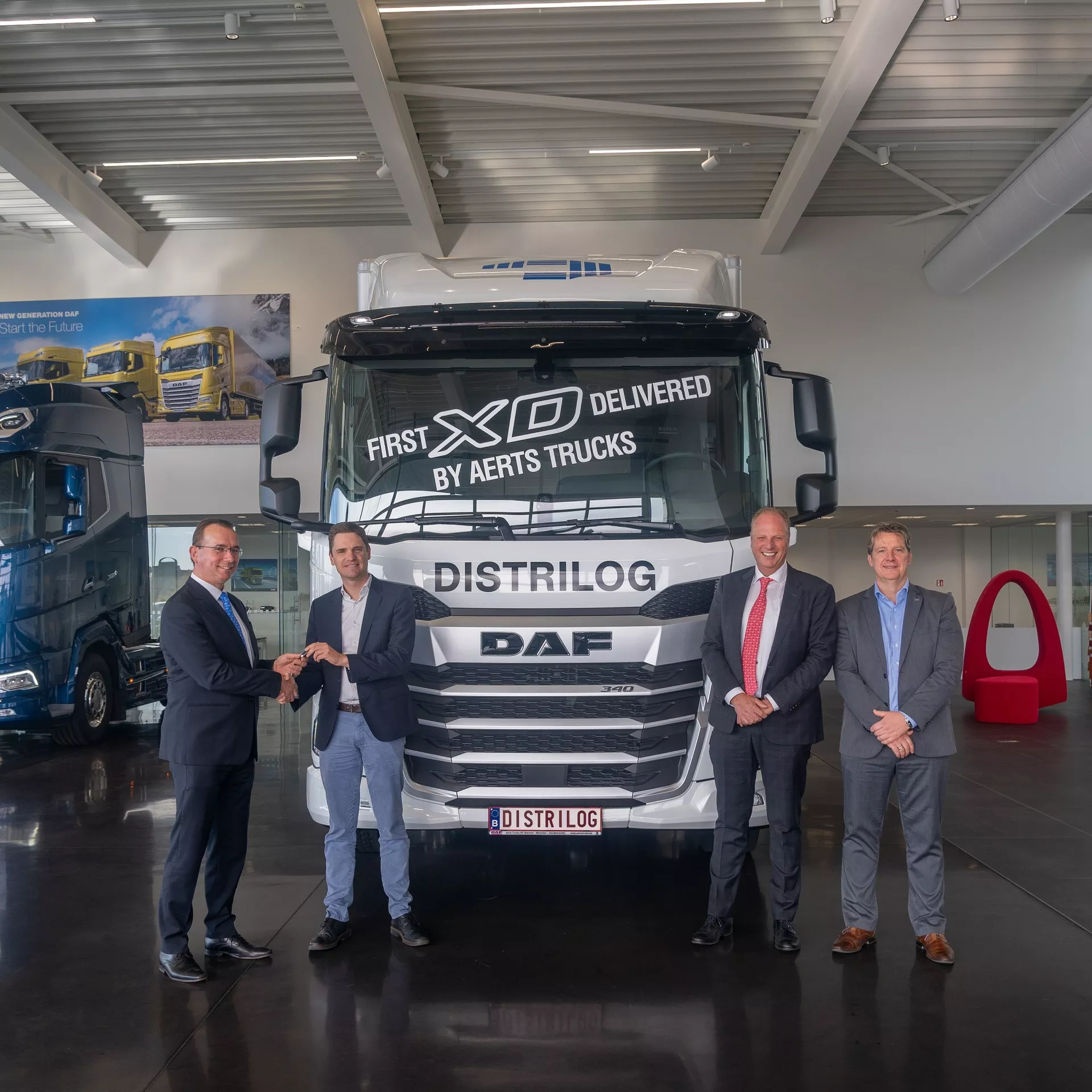 Our fleet
The Distrilog Group fleet is being expanded once again, and how! Distrilog was delighted to take Belgium's first DAF XD into service this year. Through this acquisition, our family business is making a significant investment in safety and sustainability.
The XD features full driving and turning lights in LED and direct visibility thanks to the deep-set windscreen and low-cut side windows. An additional window is fitted in the passenger door to prevent blind spots. Moreover, the vehicle is also equipped with City Turn Assist, a vision dashboard for unparalleled visibility range, and DAF Corner View. The latter is a camera that offers no less than 285-degree visibility around the cab on the passenger side. The XD also includes a range of features that produce extremely low air drag by guiding wind around, through and underneath the vehicle. This reduces fuel consumption as well as CO2 emissions. Philip Salaerts was delighted to pick up the keys for the first DAF XD truck in person from the dealer, Aerts Trucks.
In addition to this great investment, our vehicle fleet will be expanded with 10 new Volvo trailers as well as 15 box trailers. All these purchases were made within the context of replacement and expansion.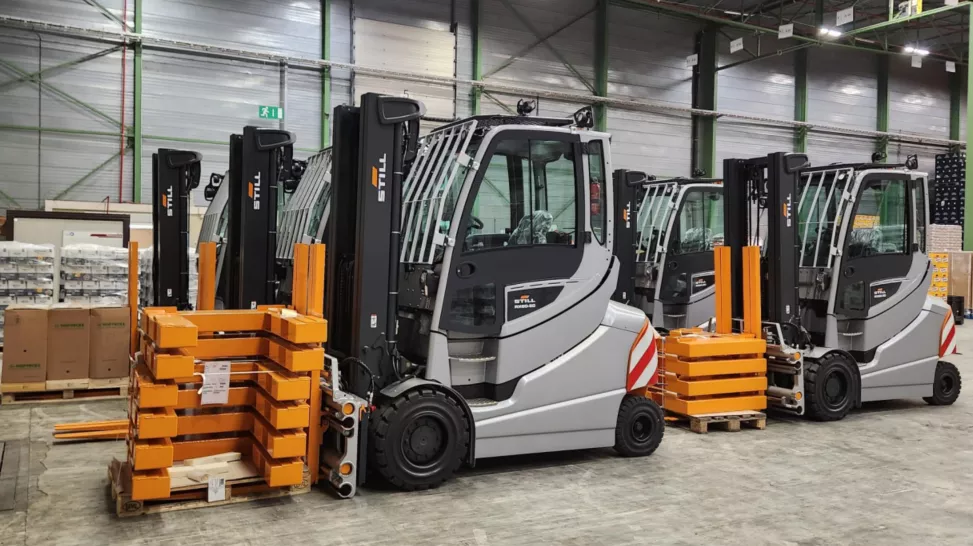 Rolling stock
In February 2022, our existing transport activities for AB InBev were expanded with logistics services. To facilitate this, we made a number of adjustments to the depot infrastructure and ordered adapted rolling stock in line with our new activities. In anticipation of the delivery of the new rolling stock, eight temporary vehicles will be deployed for the time being. At the end of January, our site in Vilvoorde was delighted to take the long-awaited order of five brand new Still RX 60-50 forklift trucks into commission. These forklifts have a load capacity of five tons and are equipped with modern tablets and scanners to handle two pallets at a time in one movement.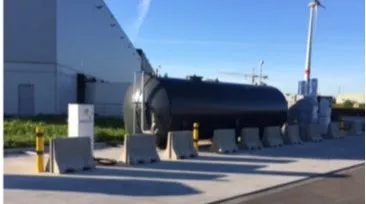 Filling station
Our Olen site became the first Distrilog site to be given its own filling station in September 2022. The tank can hold up to 30,000 litres as well as 3,000 litres of AdBlue. All drivers departing from Olen have been refuelling their vehicles on-site since October.
Following an evaluation of this pilot project, the next phase will involve the installation of a filling station at the BDK site. The capacity of its tank will be adapted to the number of drivers to be served.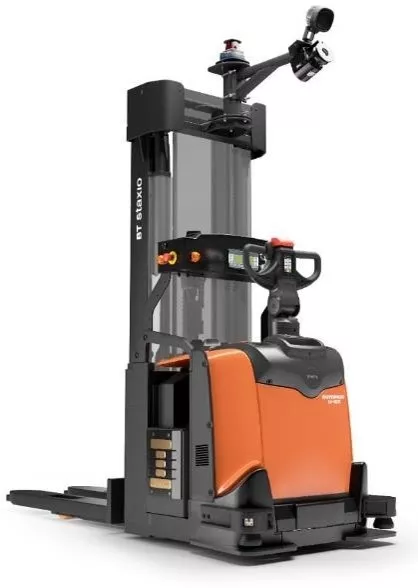 Automation
Distrilog Group does not stand still. Our management is constantly engaged - in consultation with our customers - in the conception of innovative developments that can benefit our operations and processes. This also includes automation. An initial automation project for our customer Nestlé (BDK) will be rolled out in collaboration with Toyota Material Handling. This project will make use of Automated Guided Vehicles (AGVs) - self-driving reach trucks with built-in sensors. It is expected to be fully operational in March 2024. We will be happy to keep you updated on our progress through the usual channels.
Contact our team for a collaboration or tailor-made solution
At Distrilog Group, we like to take into account the wishes and needs of the customer. This is why we are happy to help you find the best solution. Curious about the available options? You're welcome to contact us.