Distrilog takes Belgium's first DAF XD into service
07-11-2022
Distrilog Group's fleet is expanding once again, and how! Our family business is investing heavily in safety and innovation with the purchase of five XDs from DAF Trucks Belgium.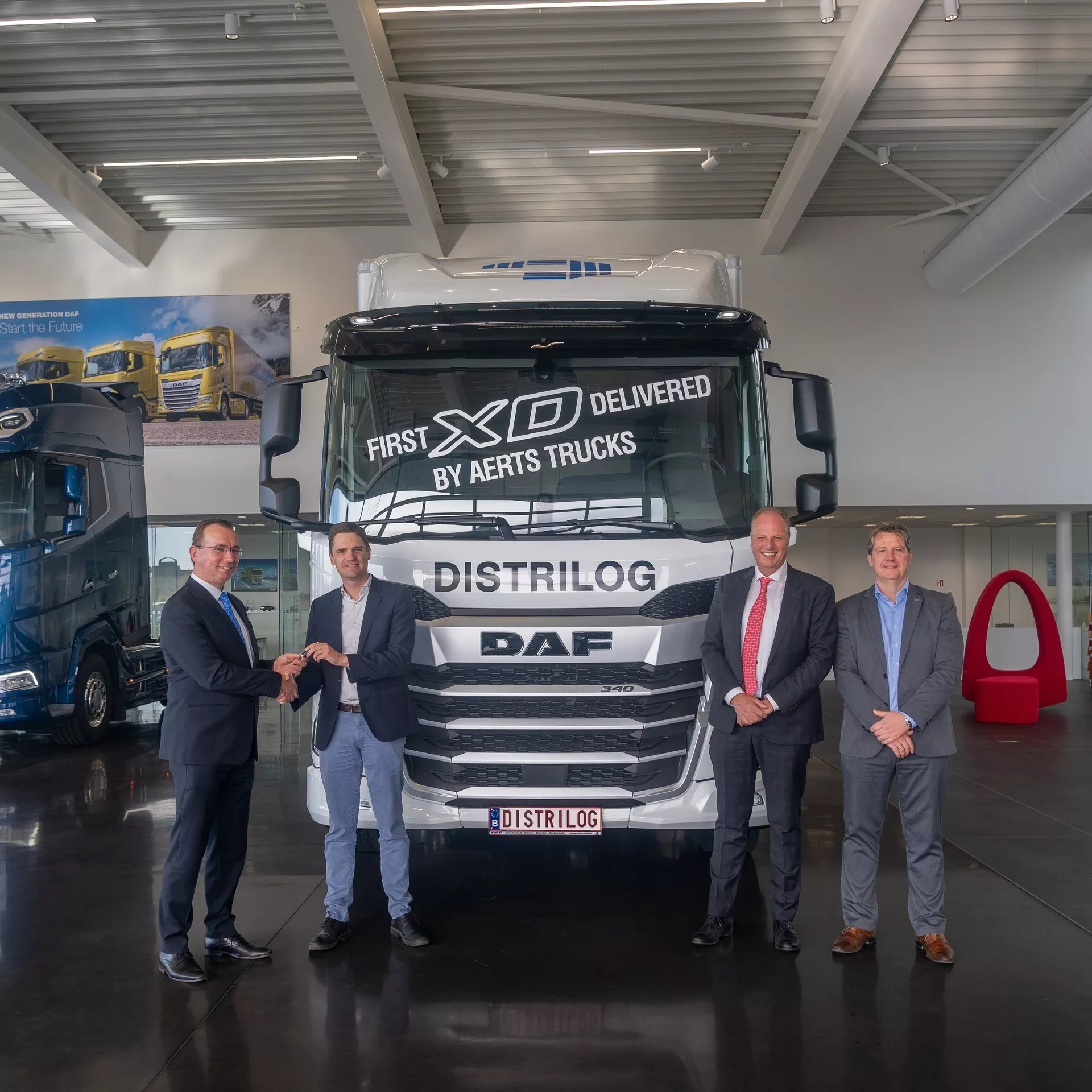 This new vehicle has some key strengths in terms of safety. For example, the XD features full driving and turning lights in LED and direct visibility thanks to the deep-set windscreen and low-cut side windows. An additional window is fitted in the passenger door to prevent blind spots. Moreover, the vehicle is also equipped with City Turn Assist, a vision dashboard for unparalleled visibility range, and DAF Corner View. The latter is a camera that offers no less than 285-degree visibility around the cab on the passenger side.
In addition, the vehicles feature a day cab with ample storage space, and an enclosed body with tailgate. The extremely low cab position, the sprung driver's seat, and the two ergonomically positioned steps are trend-setters when it comes to getting into the cab. The floor in the cargo area is treated with low-noise Vlamygrip to facilitate cargo loading and unloading.
Philip Salaerts, CEO of Distrilog, went to pick up the keys for the first DAF XD truck himself from the dealer, Aerts Trucks.
Contact our team for a collaboration or tailor-made solution
At Distrilog Group, we like to take into account the wishes and needs of the customer. This is why we are happy to help you find the best solution. Curious about the available options? You're welcome to contact us.