Distrilog Logistics Academy
13-10-2021
Besides the Transport Academy, which is focused on our lorry drivers, we recently also launched our very own Logistics Academy. This allows us to streamline and develop the training and reception of all our warehouse employees. In this way we guarantee a successful start and are investing in sustainable relationships with our employees.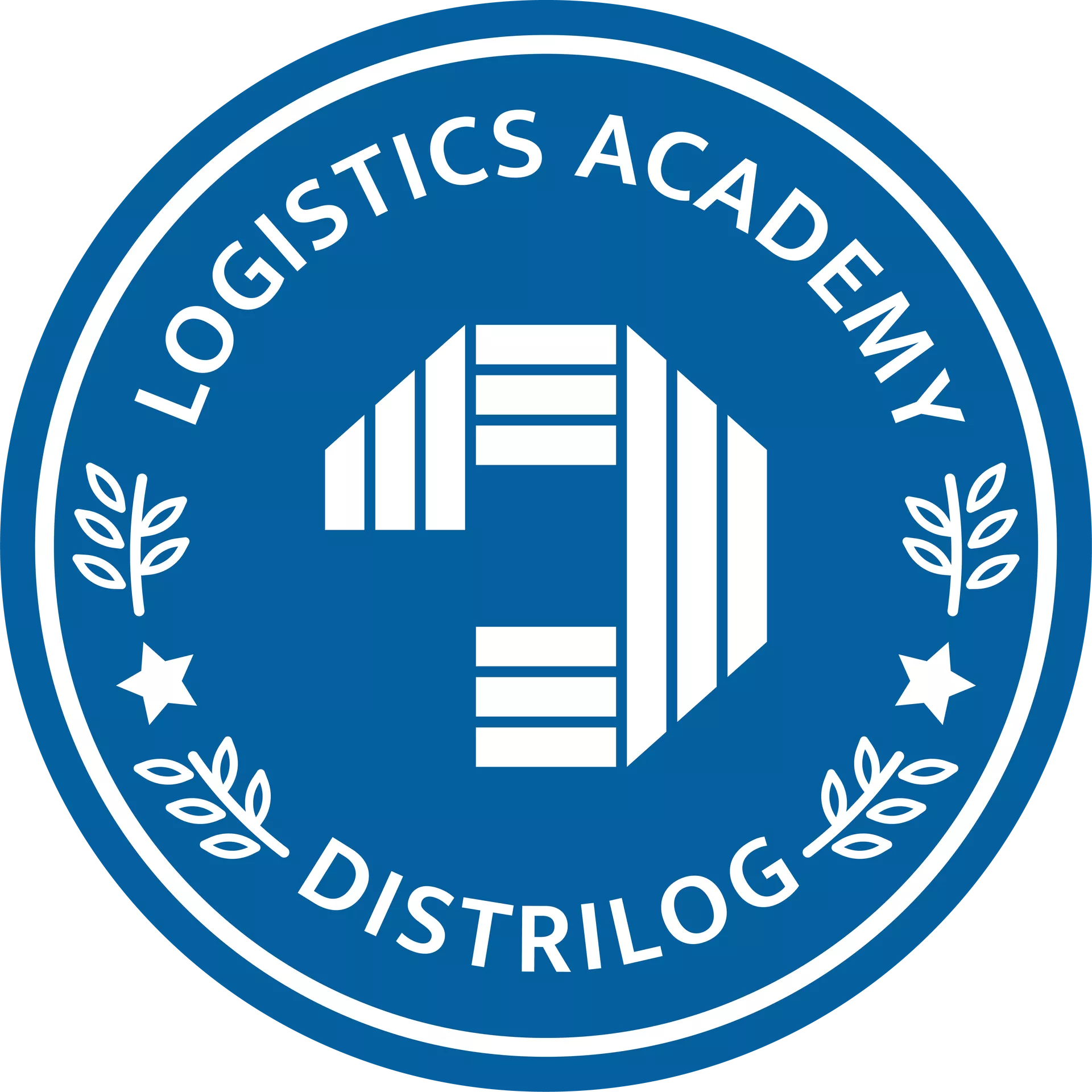 Our site in Victor Dumonlaan 2 in Willebroek first opened its doors as a training centre in early October. The focus during the first weeks is on our new warehouse recruits. On their first day at work they can learn about the company, our values and activities. They then receive training on food safety and how to work safely in our warehouse. This session ends with a short knowledge test, after which they move on to the rolling stock training.
Rolling stock training
In this training, new employees start with a theoretical training on using and the dangers of working with a stacker, pallet transporter and picking cart. Then we put this knowledge into practice in the warehouse designed for this purpose. The training is given by our own trainers, employees who have successfully completed the 'train the trainer' programme and who already have years of experience. This session on rolling stock also ends with a practical test.
Local training
Once they have successfully completed the general training, new starters are welcomed to their specific site of employment. The programme continues from there. This includes a site-specific introduction and training before the new employees actually set to work in the warehouse. An important part of this training includes the appropriate order-picking system (scanner or voice picking). In addition to this, each starter is appointed a coach. In this way, everyone has a permanent point of contact in the workplace to help with any questions or problems.
Stage two
In stage two, all our employees will be invited to the training centre in order to refresh and, if necessary, polish up their skills and knowledge on rolling stock. Further investments will be also made to extend our training to reach-truck and forklift operators, along with additional training for coaches and team leaders.
Contact our team for a collaboration or tailor-made solution
At Distrilog Group, we like to take into account the wishes and needs of the customer. This is why we are happy to help you find the best solution. Curious about the available options? You're welcome to contact us.