Distrilog is getting greener
22-02-2021
Sustainable logistics is one of Distrilog's spearheads. For example, in 2014, our company was awarded the "lean and green award", we signed the "sustainable logistics" charter, and we took part in the Flemish Institute for Logistics "Powering Logistics project". Would you like to know more about how Distrilog is getting even more focussed on sustainability?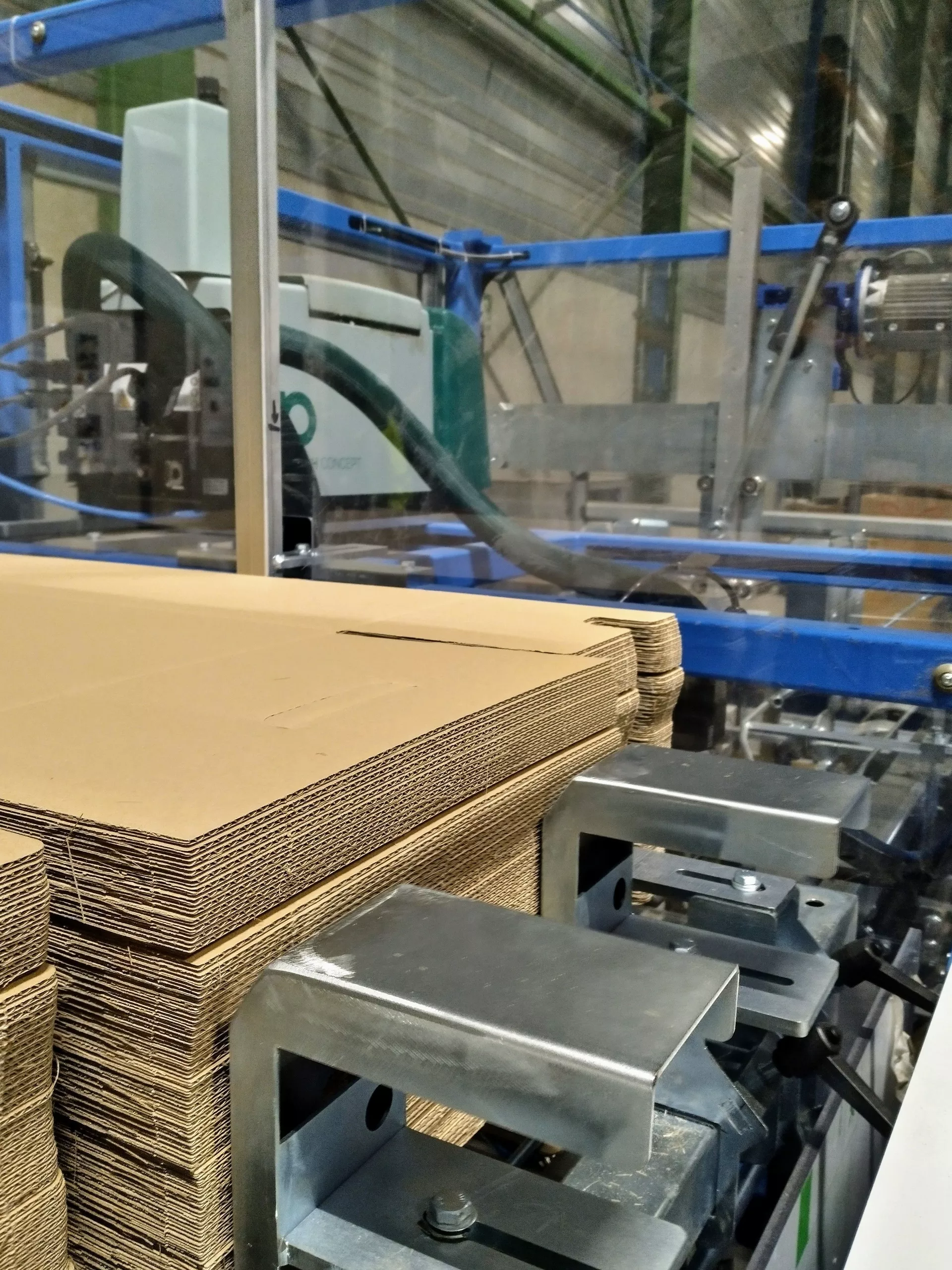 Cardboard machine: an example of the circular economy

Our site located at Koning Leopoldlaan 5 in Puurs recently welcomed a brand new cardboard machine. This machine is fully automated and folds – as the name suggests – cardboard boxes intended for Delhaize e-commerce. The machine is fed with cardboard sheets made from the boxes in which the products are delivered to the depot. The new boxes are therefore 100% recycled cardboard. And they are also fully recyclable after use. The machine has a number of different speeds, depending on how busy it is. The boxes can also have a theme printed on them for Sinterklaas and other holidays.
The first corona wave accelerated the purchase of this cardboard machine. Automation of the operation has meant that a number of employees can now be used for storage and order picking. A smart increase in efficiency.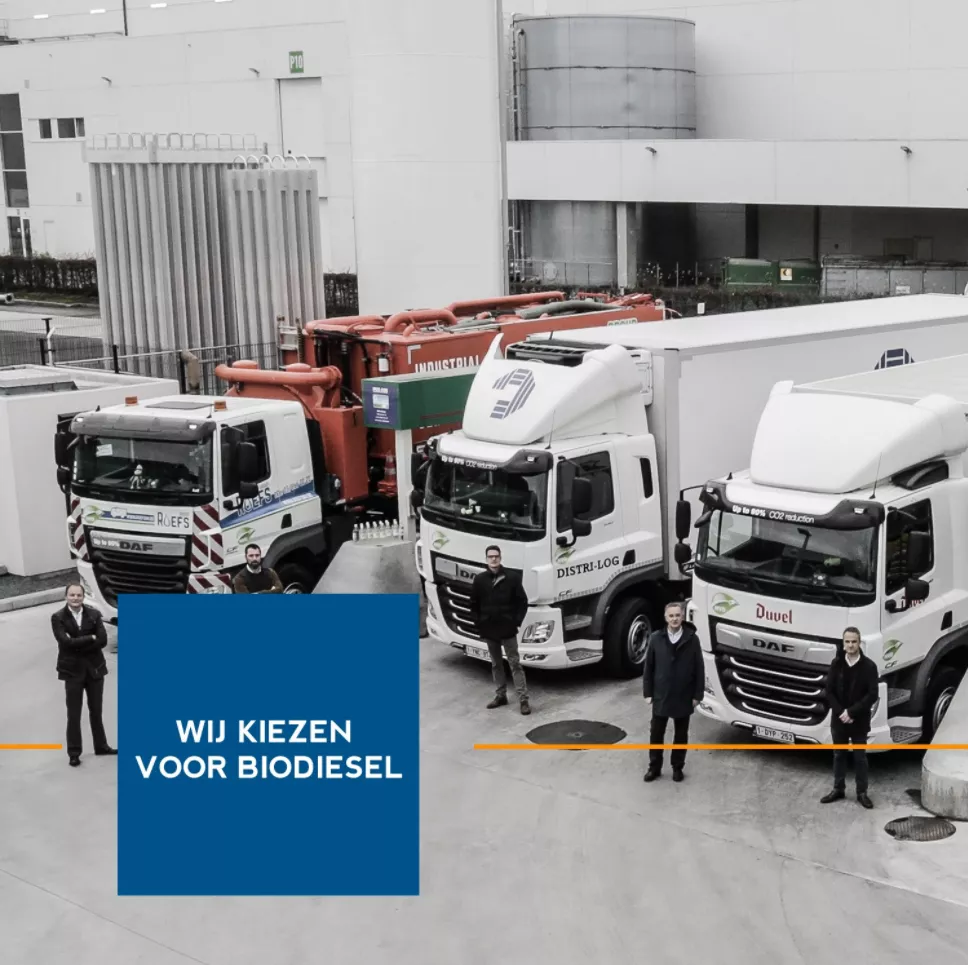 HVO diesel: running on waste products and fats

Maes Energy & Mobility recently opened two HVO filling stations in Puurs and Londerzeel, and Distrilog Group could not afford to miss this opportunity. Our company immediately jumped on the bandwagon. HVO stands for Hydrated Vegetable Oil and the product is made from waste products and fats from the food industry. It is currently the most sustainable fuel for diesel vehicles on the market, with as much as 89% fewer CO₂emissions, 30% less particulate matter, and 9% less nitrogen oxide compared to regular diesel. Moreover, no modifications are required to the diesel engine of modern trucks, while HVO can be used by itself or in a mixture with fossil diesel.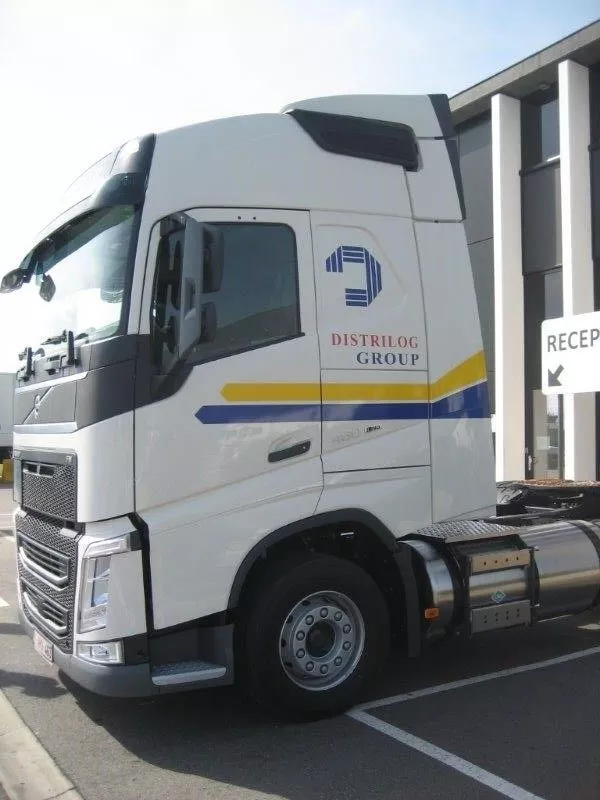 LNG: our fleet continues to expand

Since the first order in 2015, 21 LNG trucks are currently on the road for Distrilog Group. Due to the ever-increasing diesel bans in cities, and objectives to reduce CO₂ and transport emissions by 30%, we can offer our customers a perfect answer with this green fleet. In 2021, we will further expand the fleet by 10 more vehicles. In addition to the introduction of LNG, we also made some other optimisations to help the climate, such as increasing the load factor and including return freight.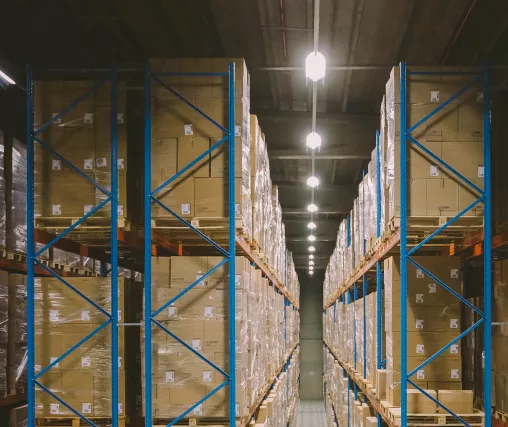 LED lighting: an investment in more energy-efficient depots

In 2021, the lighting in the warehouses located at Victor Dumontlaan 2 and 3 in Willebroek and the depot in Westmeerbeek will be replaced by energy-efficient LED lighting.
Our depots located in Evergem, at Weverstraat 2 in Londerzeel and at Victor Dumontlaan 40 in Willebroek have already been fitted with energy-efficient LED lamps. A clear saving on energy consumption.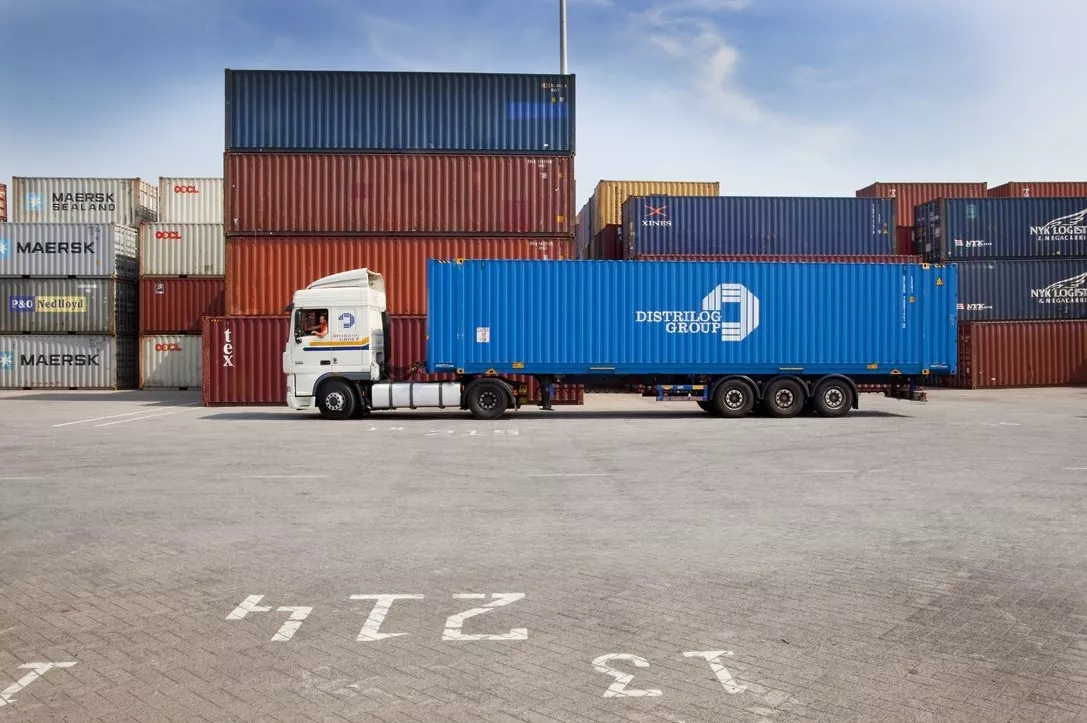 Multi-modal transport: reducing the number of trucks on the road

Containers from Antwerp and Rotterdam delivered close to the depot? We do this at Distrilog Group by making optimal use of the inland terminals at TCT Willebroek, TTB Brussels and the Kluizendok in Ghent. This is how 87.38% of the 24,472 Distrilog containers were delivered in 2019. In 2020, this number was 84.52% of the 21,643 containers, a slight decrease due to the smaller volumes resulting from the corona crisis.
By using multi-modal transport, we can avoid major road works and the associated congestion. In addition, this meant we were able to save 18,293 truck trips last year.

Contact our team for a collaboration or tailor-made solution
At Distrilog Group, we like to take into account the wishes and needs of the customer. This is why we are happy to help you find the best solution. Curious about the available options? You're welcome to contact us.