Autonomous Warehouse of the future
22-04-2021
360° recordings in warehouse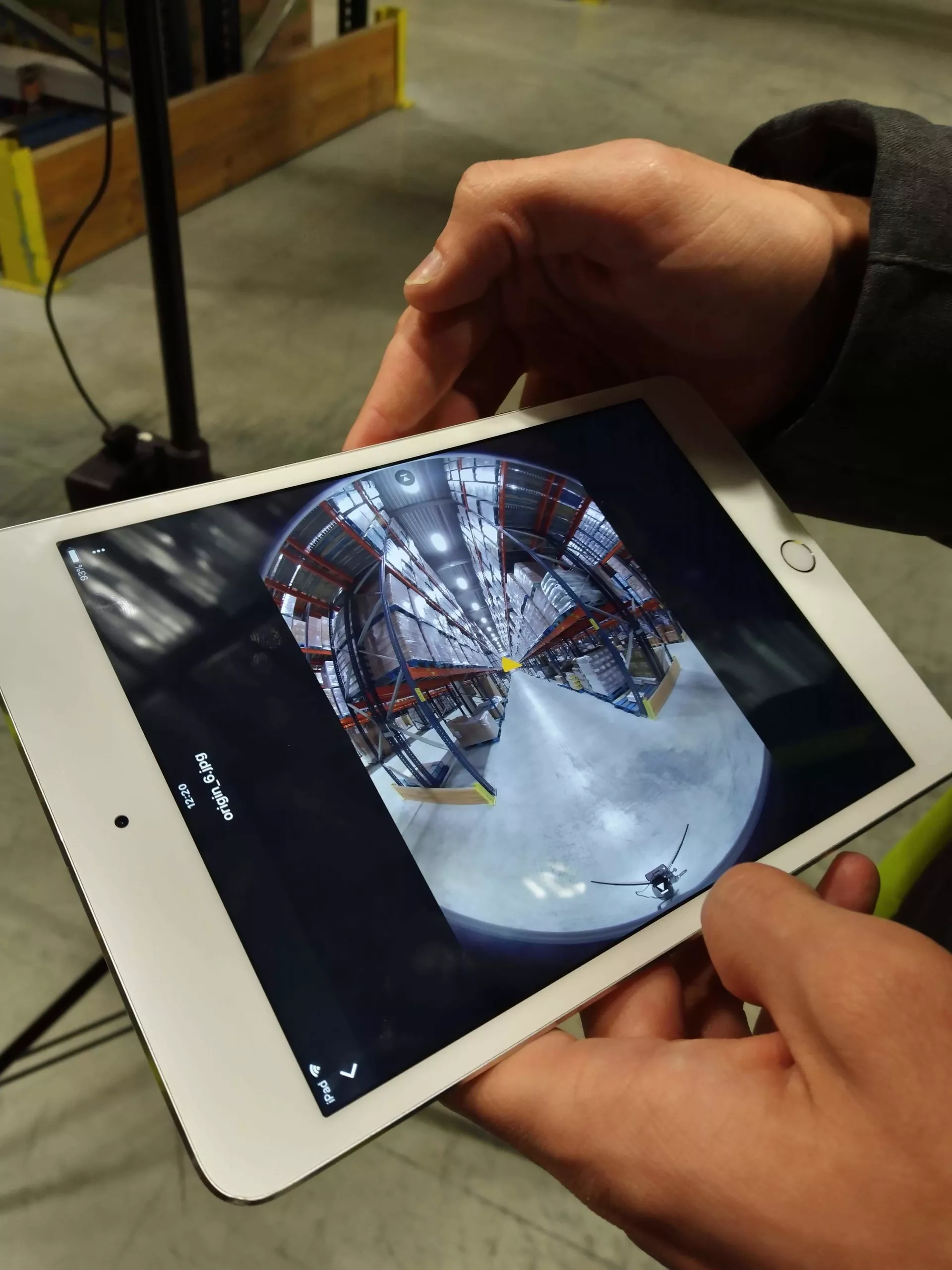 Distrilog Group was visited this week by a team from Log!Ville. This is the future state-of-the-art experience and demonstration centre of VIL, the Flemish Institute for Logistics. It focuses on logistics professionals who are closely involved in innovation management. Log!Ville will be a digital experience space and an adjacent demonstration hub full of innovative technologies and concepts.
Log!Ville called on Distrilog, among others, to help lay out the virtual experience space that will focus on logistics trends and acquaint visitors with the logistics sector of tomorrow. A camera crew came and made 360-degree recordings of logistic operations at BDK, our site located next to the A12 motorway in the municipality of Willebroek.
The recordings at our location will be processed with futuristic innovations. Visitors will wear virtual reality goggles at Log!Ville and interactively discover the Autonomous Warehouse of the future. They can also view the inside of our Distrilog warehouse.
Curious about the results? Log!Ville will open its doors in the municipality of Niel in September 2021. Find out more at www.logiville.be
Contact our team for a collaboration or tailor-made solution
At Distrilog Group, we like to take into account the wishes and needs of the customer. This is why we are happy to help you find the best solution. Curious about the available options? You're welcome to contact us.