30 years of Distrilog Group
08-11-2021
30 candles on Distrilog Group's birthday cake, an anniversary we will not allow to pass unnoticed. How did the family business start up; what are the highlights of the past three decades; and what are the plans for the future? We talked to Leo and Philip Salaerts.
30 years in numbers:
From 1,500 m² to 385,000 m² of warehouse space
From 1 to 18 sites
From 15 to 1560 employees
From 8 to 395 towing vehicles
And a total of 21 acquisitions
What do you think of when you look back at the last 30 years?
Leo: "Our early years in Westmeerbeek and Rijmenam were amateurish and fun, but certainly not easy. What we outsource now, we would have done ourselves. For example, the concrete mixer was often running at 6 a.m. on Saturday mornings so we could build walls in the warehouse ourselves. There were periods when we were working 7 days a week. We do not look back with regret, but definitely with nostalgia."
"Logistics were very different 30 years ago. What were doing back then wouldn't work today. Customers have – rightly so – become more demanding, and we pack our warehouses, vehicles and installations more professionally. Just imagine: we worked in a 20,000 m² warehouse with barely two electric pallet trucks, and paper administration! It really was a different era."
"But the hard work paid off. We evolved with our customers and the world around us. Over the years, we invested heavily in reporting and monitoring to always be able to keep our finger on the pulse. 20 years ago, it was more like pioneering with a gut feeling. We have also learned from the past, both from the ups and the downs. As such, Distrilog successfully got through three very difficult periods."
Philip: "In 2006, thanks to a period of growth at Puurs, a 12,000 m² warehouse, we decided to move it closer to Willebroek, our current cross-docking site of 25,000 m². At that time, there was no question of a banking crisis. After our move in October 2008, we thought we would weather the crisis well but, at the beginning of 2009, things went downhill fast and we had a lot of vacancy. Fortunately, we got out of that very quickly. At such moments, you need to believe in yourself and not make any sudden leaps and bounds."
"
Our early years in Westmeerbeek and Rijmenam were amateurish and fun, but certainly not easy.
What for you are the highlights of the last 30 years of Distrilog?
Leo: "A high point from the early years dates back to 1998. We got the opportunity to prepare the textiles of the former GB, and we moved from Rijmenam to Puurs for these activities, the location where Pfizer is now located. It was also our first collaboration with Warehouses De Pauw."
Philip: "The acquisition of Brico in 2001 and the global move from Wilrijk to Willebroek in 2009 were also important moments. For the first time, we were outplayed in a tender against some of the major players in our sector. We were boxing above our weight at the time, but we still won."
"I regard the opening of our site along the A12 in 2008 as another milestone. Thanks to the offices that came with it, we were able to receive customers and prospects and speak to them in a professional setting and from a central point for the first time. The acquisition of Henkel as a major customer during the remnants of the banking crisis was also an important moment. It offered us both a vacancy solution and presence in a new sector."
"Recently, in 2016, there was the acquisition of Colfridis, an unhealthy company that we saw enormous opportunities in. It was a huge effort, but ultimately it turned out to be a great and successful acquisition, which also launched us into conditioned food logistics (fresh and frozen)."
What are the biggest challenges the industry and Distrilog Group will face in the coming years?
Philip: "People and sustainability. Finding and engaging people is currently a huge challenge for both our transportation and warehouse operations. Sustainability is rightly starting to play a role in contracts with our customers, as well as the government. Making our activities and buildings greener is an important topic. We are working in this area on all sorts of fronts, but the efforts are not always visible. For example, we are investing in LNG trucks, LED lighting, solar panels and water recuperation. By automating our operations with on-board computers and scanners, we try to avoid paper. And even our coffee machine cups are 100% plant-based!"
"People and sustainability are, in my opinion, the two biggest challenges. But rest assured: we do not regard challenges to be negative things."
"
There were periods when we were working 7 days a week. We do not look back with regret, but definitely with nostalgia.
What plans are currently on the table for the future? Where do you hope to be with Distrilog Group in 10 years?
Philip: "We have a few great projects in the pipeline that we cannot comment on just yet. Let's just say we are fully committed to organic growth. We are also looking at acquisitions, but not actively."
"Distrilog Group is a healthy company, I mainly hope that we will be at least as healthy in 10 years, and that we will still be regarded as an important logistics player within the Belgian and Benelux market. The goal doesn't seem very exciting, but we still have to do a number of things to achieve and maintain it, which makes it exciting."
"It would also be nice if we were still in family hands by then. My son (13) and daughter (10) both see themselves as Distrilog business leaders, but it is still too early to tell. There is certainly no pressure, we'll see what the future holds. The most important thing is they are happy."
Leo: "Family is very important. For years I devoted myself completely to my work; sometimes it has even taken priority over certain family matters. It's not self-evident for our loved ones, but they have always supported us in this adventure. And we are very grateful for their support, it is one of the reasons we are able to celebrate 30 years of Distrilog this year."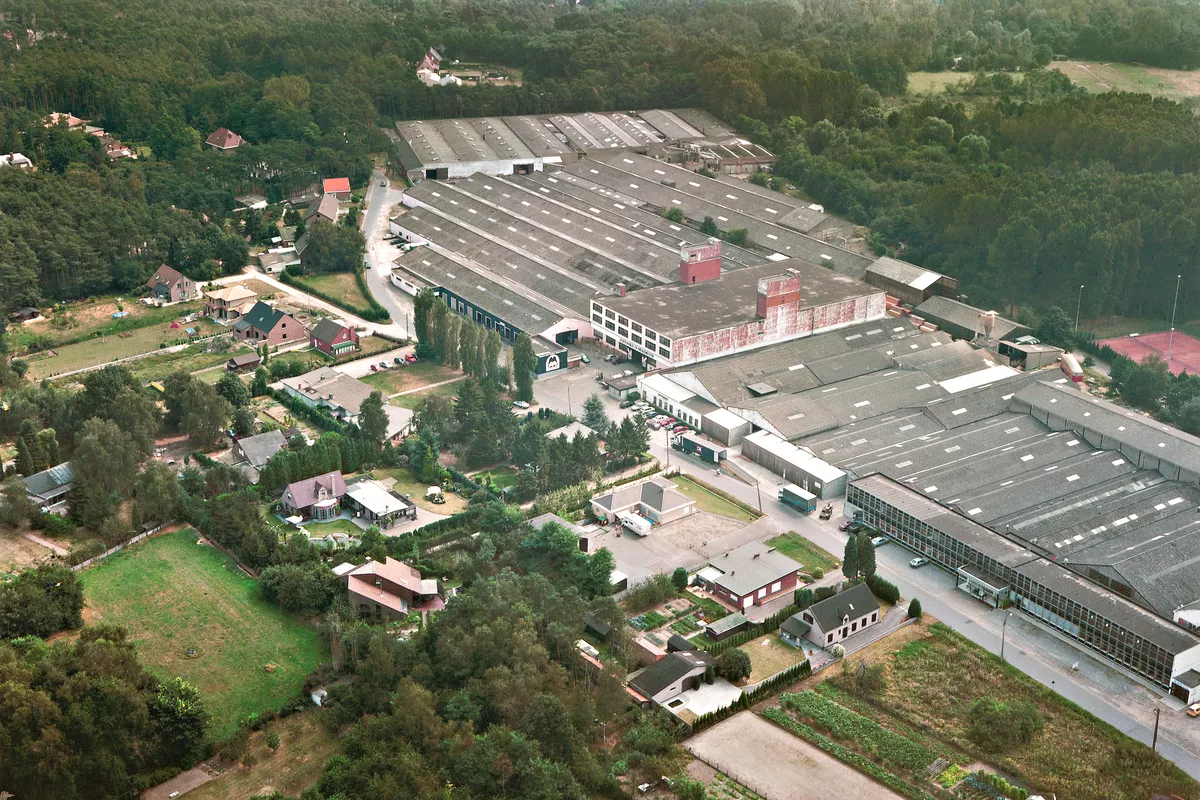 Contact our team for a collaboration or tailor-made solution
At Distrilog Group, we like to take into account the wishes and needs of the customer. This is why we are happy to help you find the best solution. Curious about the available options? You're welcome to contact us.