Spare parts for the petrochemical sector
Total Refinery Antwerp (TRA) is one of Europe's most modern and most diversified refineries, and also the largest in Belgium. It supplies a diverse range of petroleum products, such as heating fuel, petrol, LPG, gasoil and kerosine, plus basic raw materials, such as naphtha, butane and aromatics for petrochemicals. This processing amounts to around 16 million tons of crude oil per year.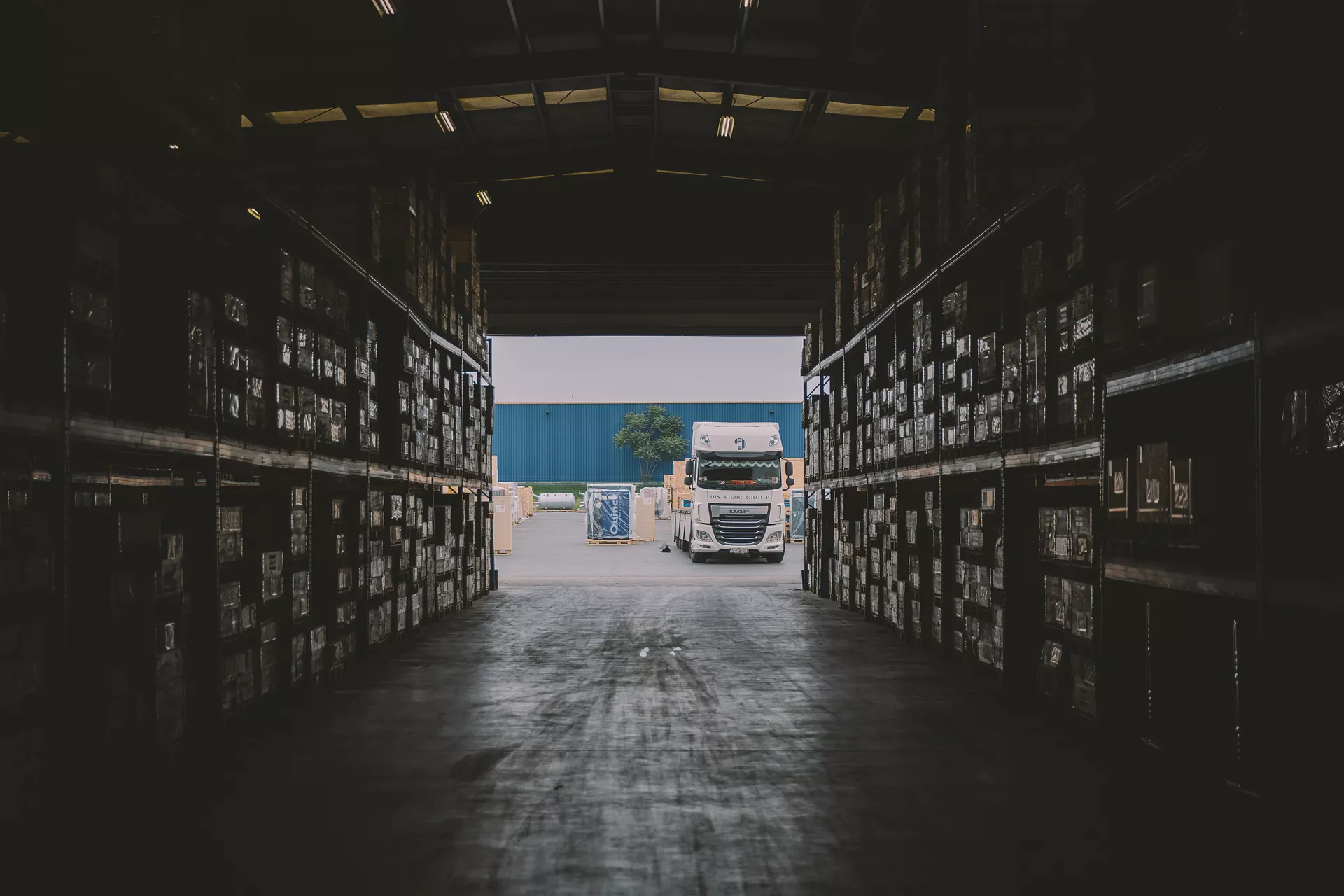 Our local team comprises a fixed group of employees, working from two depots to handle the provision of spare parts for Total Refinery Antwerp. In doing so, Distrilog receives a daily average of 100 consignments. Using the system at Total, we check that the right products have been delivered and confirm receipt. Depending on the nature of the goods, they are sent to the person requesting them or to the QAQC (Quality Assurance and Quality Control) department for certification, or they are transported to the proper location and placed in indoor storage (in racks or on the ground) or outdoor storage (on the ground). Distrilog also streamlines the coordination of the goods supply arriving from external depots and delivered to TRA.
Rush orders
A dedicated crane truck – with a specially-constructed trailer for large goods and managing up to 13 metres long and 2,500 kilograms – or a delivery van are used to take the goods to the right location on the TRA site, which covers 2.2 km². The goods are unloaded on site and placed in indoor or outdoor storage. The stock value of these goods is over 100 million euros. Every day, we also receive items that do not go into stock, but instead are delivered directly to the person requesting them as soon as they are received.
From the main warehouse, an average of 245 orders are picked daily, of which an average of 45 rush orders (the order is sent for collection within a maximum of two hours). The picked are collected by contractors or by our own staff at TRA. Delivery with our dedicated crane truck with trailer is among the options.
Revision projects
Distrilog Group also performs an essential role for Total Refinery Antwerp by implementing revision projects to their installations. From the shutdown depot, all the necessary consignments are picked punctually for the revision in question. The entire order process is identical to the one in the main warehouse. Furthermore, returns are also received here on a daily basis, and these follow the same flow as all other incoming goods.
Product and professional knowledge are extremely important requirements for all those working in these warehouses. Plus, as on every site, safety is our priority and must be respected whatever the situation.
Contact our team for a collaboration or tailor-made solution
At Distrilog Group, we like to take into account the wishes and needs of the customer. This is why we are happy to help you find the best solution. Curious about the available options? You're welcome to contact us.