In addition to collecting, storing and distributing your goods and diverse Value Added Logistics, customers also call on Distrilog Group for their reverse logistics, including removing them from stock.
Once a product is replaced, relabelled or redesigned and/or is delisted by the client, 'old' products must be removed from the shelves. The logistics process involved in this activity is managed by Distrilog Group for e.g. several Do It Yourself and paint manufacturers.
Reverse logistics and stock removal
This is all managed according to an organised process. The goods in question are collected in the shops by appointment, and then sorted in our depots and scanned by shop, product, colour and format. All products are scanned with an application that has been specially designed by Distrilog Group, allowing the client to access the information. By using this data, our client can credit the appropriate amount to end customers.
Once scanned, the goods, are placed on the pallets according to the agreed palletisation, shrink-wrapped and stored in our depots until recalled by the client. The combination of reverse logistics and stock removal is a unique activity that we offer to our clients as a logistics provider.
At Distrilog Group we like to take the clients' needs and wishes into account, which is why we like to help you find the best solution. Keen to discover the opportunities? Please do not hesitate to get in touch.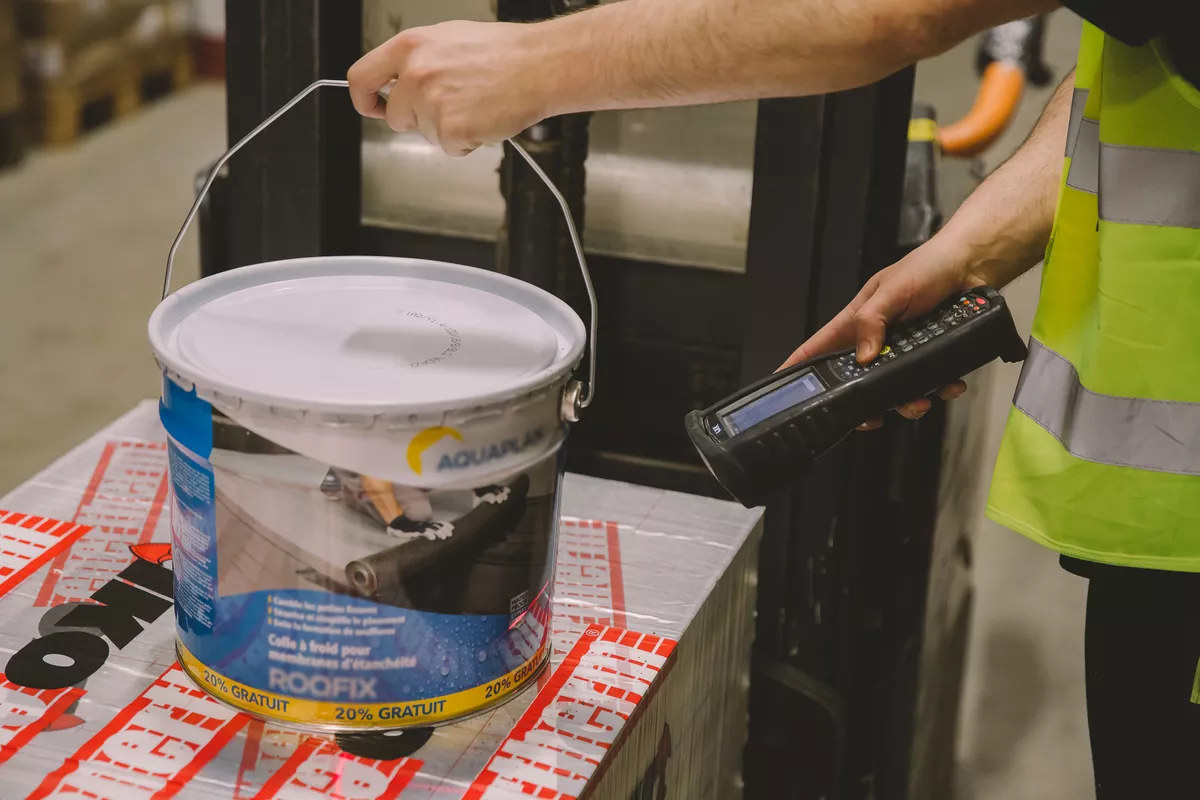 Contact our team for a collaboration or tailor-made solution
At Distrilog Group, we like to take into account the wishes and needs of the customer. This is why we are happy to help you find the best solution. Curious about the available options? You're welcome to contact us.