Port-related activities beyond the port
Distrilog Group takes care of port-related activities beyond the port for its clients Atlas Copco, as a specialist in high and low-pressure compressed air compressors, electrical generators, building material, industrial tools and assembly systems, and Interholco, as a global wood supplier.
Atlas Copco
For this client, five shuttles a day drive between the production plant in Wilrijk and our warehouse carrying all kinds of compressors and components. Every day, truck deliveries also arrive from different production plants across Europe.
The compressors and components – which can be very large, and either packed or unpacked – are unloaded with a forklift, scanned and, depending on the goods, placed in racks or on the ground, either indoors or out.
When receiving a request from the forwarders at Atlas Copco, the goods are picked, scanned and, in the case of small components, placed in carton pallets. If necessary, certain compressors in our warehouse are packed into cases by a specialised company. The goods are then loaded, fixed into containers or lorries, or loaded and lashed on flat containers.
Given the ideal location of our warehouse, close to the inland terminal TCT Willebroek, around 20 containers a day are taken by our transport department to the terminal or to the ports of Antwerp or Zeebrugge.
Interholco
For Interholco, our transport department collects containers from the inland terminal TCT Willebroek. These containers are loaded with bundles of six-metre-long tropical timber.
The bundles are expertly unloaded (lengthwise) and, depending of the type of wood, stored indoors or out, sideways or stacked. This is done with a side loader, to keep the handling space as compact as possible. The client then calls off the goods per bundle or part bundle. Then the goods are picked and loaded sideways onto a lorry heading for the client.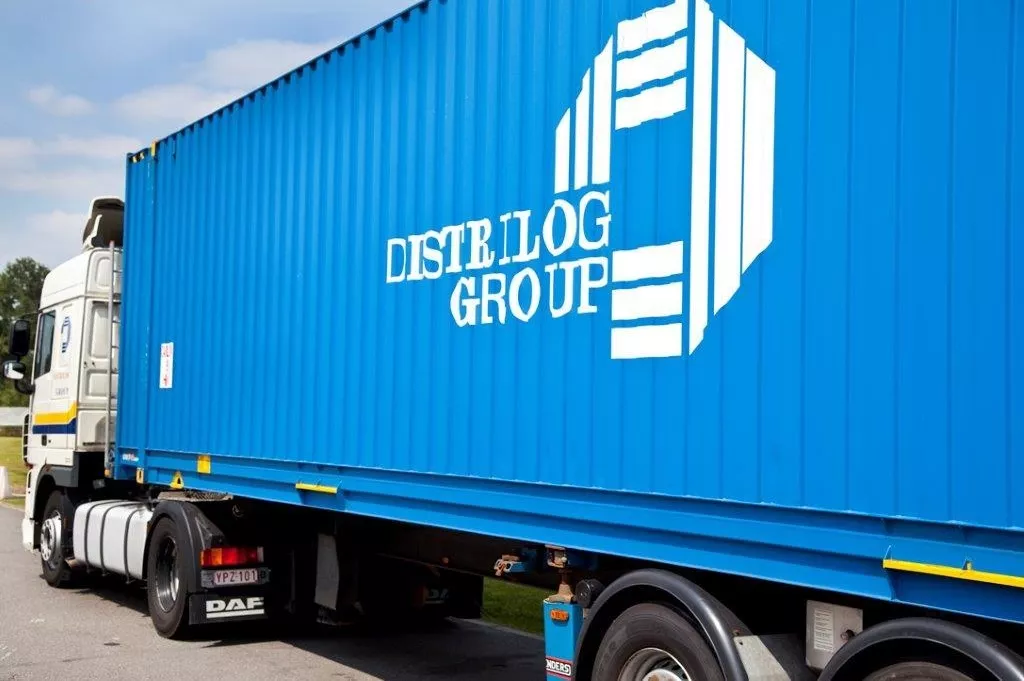 Contact our team for a collaboration or tailor-made solution
At Distrilog Group, we like to take into account the wishes and needs of the customer. This is why we are happy to help you find the best solution. Curious about the available options? You're welcome to contact us.