All oversized goods delivered to your back door
A consignment is easily unloaded or loaded on location, including at the customer's home, with the help of a transportable or truck-mounted forklift. This small forklift is used, for example, during home deliveries for Coeck concrete factory, specifically for goods of unusual proportions.
A transportable or truck-mounted forklift is a small forklift attached to the back of the lorry and taken along during a delivery. This machine can be used to deliver pallets – e.g. with building material – all the way to the customer's back door.
The truck-mounted forklift is ideal for loading and unloading goods that do not fit a standard-sized pallet. A delivery with a truck-mounted forklift is also handy for goods which require great care. For example, tiles, paint, building material and a variety of garden furniture. Thanks to these adapted and customised deliveries, customers can soon set to work in their home or garden!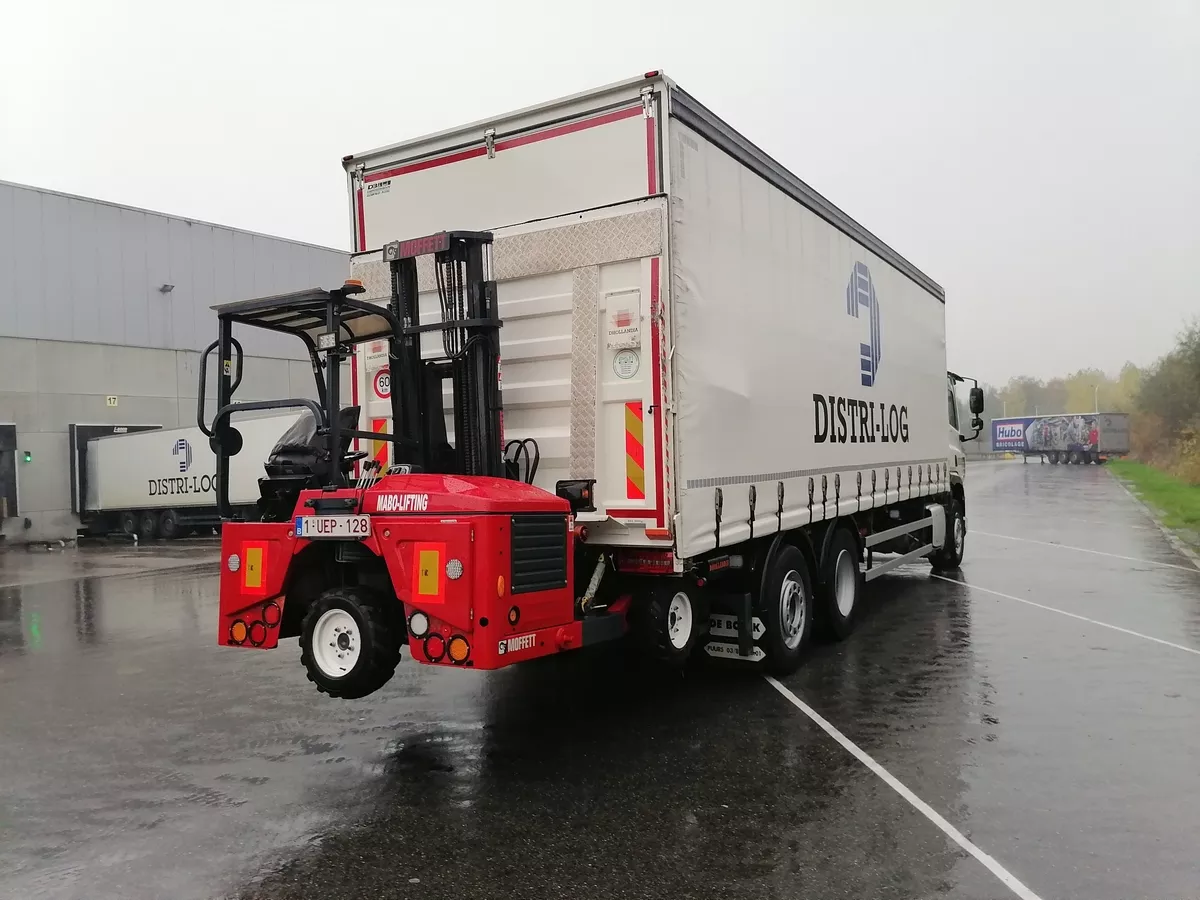 Contact our team for a collaboration or tailor-made solution
At Distrilog Group, we like to take into account the wishes and needs of the customer. This is why we are happy to help you find the best solution. Curious about the available options? You're welcome to contact us.